Pakistan Air Force PAF Test Syllabus 2022 Sample Papers joinpaf.gov.pk are available on this page. Students are allowed to download these sample papers from this page. Pakistan Air force takes an initial test from the candidates who want to join Pakistan Air force PAF after Matric, inter or graduation for any post. Those candidates who want to join PAF must have to pass different tests including medical tests, intelligence tests, and ISSB tests. These tests are to test the abilities and caliber of students. During the PAF Initial test, they also test the decision-making ability of candidates by creating the situation. Most of the candidates can solve these tests without facing any problem but many Candidates don't have an idea about this initial test. Pakistan Air force test date has been announced. All candidates can check PAF Initial test sample papers and syllabus to know what type of questions they will face in the test.
PAF Test Syllabus 2022 Sample Papers joinpaf.gov.pk
Pakistan Air Force has recently announced some vacant while many of the people have applied for joining but now those candidates who have done the registration and now they are finding the PAF Test Syllabus 2022 Sample paper joinpaf.gov.pk.  So now we are going to mention them all syllabus according to o designation because according to post designation test will come. All the candidates will prepare for the test according to their seats.
All syllabus as mentioned in the table and those people who have on different posts now can download the syllabus and then they will prepare the exam according to the syllabus.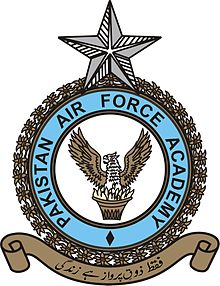 PAF Test Sample Paper Download PDF
PAF Initial Test sample papers can be downloaded from this page. Pakistan Air Force has announced Sample papers and Sample questions for candidates who are going to sit for the first time in the Initial Test. These model papers help students to boost their IQ level in order to pass this test. Before sitting in the test, a candidate must know that there will be an online test that will be comprised of 30 marks. The total time for the test will be 30 minutes and the questions that will be asked are MCQs. Each true answer results in 2 marks. During the test, you are not allowed to refresh the page. After completing your test, click the submit button. Here are the PAF initial test Sample questions, which you can download too.
PAF has introduced E-testing for candidates who want to join PAF. Inter-Services Selection board ISSB takes PAF initial intelligence and academic test from the candidates. It changes the test pattern every year and announced the PAF initial Test Sample Papers before the test. Its purpose is to let the students know about the test pattern so that they can prepare for their test and pass the test easily. So download PDF Initial test Sample Papers question and syllabus for free from this page or from the official page of PAF and start your test preparation today.