Do you want your kid to be the part of The Smart School? If yes, then get ready because The Smart School Admission 2020 Form has newly come up with the announcement of their fresh admission procedure 2020. Mentioning about The Smart School system, it is taken to be one of the established and well-known projects of the school system. This school has been offering an excellent education under the highly qualified staff members and faculty where students come out with the best scoring grades. This school system has been not just limited in offering the school education but has even set up with the college educational criteria as well. In just the least time period of the establishment, this educational center has made itself come about to be one of the highly centered ones.
The Smart School Admission 2020 Form
Every year, the board opens admission in the year in classes from Playgroup to Kindergarten and till Class VIII. The admissions are granted on merit and the selection is made after the test. Scroll down to check the admission procedure.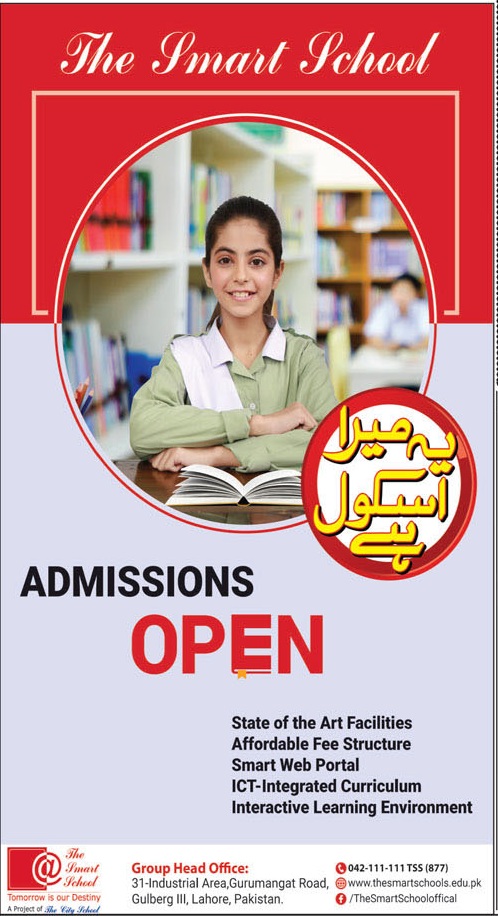 The Smart School Admission 2020 Form Procedure
If you want to apply for admission, you have to, first of all, take the admission form and prospectus from the main admission office.
Your application form will not be put into the acceptance box if it is submitted incomplete or without the complete attachment of the documents.
The students are not allowed to take any sort of inside information related to the entry test.
After the registration, an entry test will be taken from the students and the admissions will be granted on the basis of this test.
The Smart School Entry Test
The process of admission is also added with the entry written test stage as well. This written entry test will be done for the applicants who have submitted their application forms. The entry test of the applicants will be based on the subjects of Urdu, English, as well as mathematics and General Knowledge questions. Those questions will be asked which the students have studied previously in their classes.
The Smart School Admission 2020 Form
You have to be much careful when it comes to The Smart School Admission 2020 Form process and submission of the form because your one single mistake in submitting incomplete documents can stop your entire admission process.