The Government College GC University Lahore PhD Admission 2018 now open in Government College University so all those students who want to do PhD program from GC University Lahore can take their admission form from the University admission office during office hours from February, 2018 but do consider that the duly filled application form with complete information and the documents should be returned to the same admission office beforeMarch, 2018 as this is the last date to submit the application otherwise you are not eligible for taking admission in the GC University Lahore. Its been more than 150 years that this Government college is providing quality education to the students of the sub continent. This college was established in year 1864 it was the effort of the GC principal that Punjab University came into existence. This college got the standard of the University in the year 2002 by the government of Pakistan. From then it is known as GC University Lahore. This University is providing a quality of education to the students of the Pakistan in different programs at different level of education as from intermediate till the M.Phil and PhD programs are being offered in this University. All the Further information regarding Eligibility Criteria, Admission form, Last Date is listed here below on this page.
Admission Form:
CLICK HERE TO DOWNLOAD
GC University Lahore PhD Admission 2018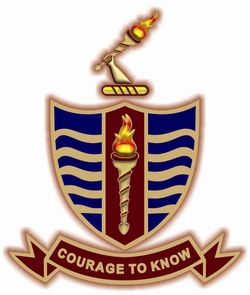 PhD Programme full time admissions are open in
Availability of Admission form:
Prospectus along with the admission form is available at the Askari Bank Limited, 6 Chatterjee Road, Faqir Plaza, Urdu Bazar, Lahore. You can get admission form on payment of Rs. 550/-  during office hours from 24th February till March 2018
Admission form can also be download from this page as in case of downloaded admission form candidate have to attach a bank draft of Rs. 550/- in favor of treasurer, GC University Lahore
All the admission form which are completed in every sense must be submitted to the office of the Deputy Registrar (Admissions) during office hours.
Eligibility Criteria:
All those Candidates who have done thier MS / M.Phil or equivalent degree in the relevant subject with minimum 30 credit hours which includes 24 credits hours of course work and 6 credit hours of Research work/ Thesis from any educational institute that is recognized from the Higher education Commission (HEC). These candidates must have secure at least 3.00 cgpa out of 4.00 CGPA.
Candidate must have get 60% marks in the GAT Subject taken by the National testing Service NTS test or 60% marks in Gre Subject taken by the ETS, USA
Government College University GCU Lahore is recognized from the HEC the Only authoritative body to manage the higher education in Pakistan. So according to the ranking of the Higher education Commission Pakistan This University is the 2nd best University in Pakistan. Apply for the GC University Lahore PhD Admission 2018.
For More Information Contact:
Admission Office GC University Lahore
Ph# +92-42-99213367 EXT.418, 37360442