Are you searching for SAP certification in Pakistan cost exams fee and job opportunities? Here you will find all about SAP certification so that you can well aware about it before you took decision for taking admission in SAP institutes in Pakistan. Actually SAP is German Developed International software which is assembled for holding accounting management of national and multinational companies all around the world. Yet the reorganization of SAP in Pakistan is not so elevated but these days most of the companies and banks are launching SAP to maintain their accounts. We can say in easy wording that SAP is an advanced level accounting software which provide prepared layout with formulas for daily transactions, auto recording, ledger, trail balance, and balance sheet of any type of business. The more advanced feature of SAP is that it is key lock security protected software which cannot edit on one time by different clients without the permission of its owner. Even though SAP has great advanced tools for accounts and principal of accounting but it is a typical and complicated software and only those can command on it who have study about accounting such I. Com, B. Com, BBA, M Com and MBA. SAP has levels according to the class of a student but in currently in Pakistan mostly students take admission in SAP after bachelors.
SAP Certification In Pakistan Cost Exams Fee And Job Opportunities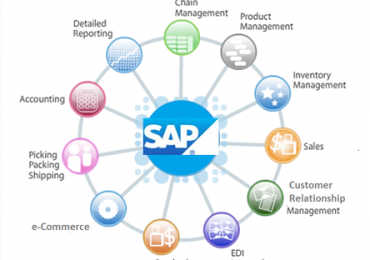 SAP Cost Exams Fee In Pakistan
SAP certification is available in various module and different institutes and colleges charge SAP fee according to their own fee schedule per module such as
SAP ECC 6.0 (SAP Latest Module) Includes
SAP FI
SAP SD
SAP MM
SAP PP
SAP HCM
SAP ABAP
SAP BASIS
SAP Net-weaver 7x
SAP ECC 6.0 duration is 3 months per module and each module cost Rs 175,000/-
SAP Business One Module (Previous Version)
Modules
Finance
Logistics and Supply Chain
Sales And Distribution
Inventory Management
Master Data
System Administration
Customization
SAP Business duration is 6 weeks per module and each module cost Rs 40,000/-
SAP Job Opportunities in Pakistan
HR Manager-Pay Roll (SAP)
Senior Officer
Biomass Energy Expert
Manager Internal Audit
Jasper Report Developer
MTO SAP Finance Accounting Department
Web Account Officer PET Labeller Operator
So this is all about "SAP certification in Pakistan cost exams fee and job opportunities". Hope you are all now well aware of SAP certification in Pakistan. I personally suggest you that is you want to make your place in national and international market as an expert and demand accountant then you must be SAP from an authentic institute and get your certificate with is stamped by the Pakistan Ministry of Education Government of Pakistan. Be SAP and Be In Demand (Best of Luck for your Bright future with SAP).