Dubai Islamic Bank Pakistan is the World's first Class Bank which is enough to Linking you to both Worlds equally. Dubai Islamic Bank has the innovative invention history which is it has the best of traditional Islamic Values with the technology and innovation that Characterize the best in Modern Banking as well. In other words we can not stop to say that this World's first Islamic Bank which can gives you both modern Banking along with traditional Banking.Since formation, Dubai Islamic bank has established itself such a place which can gives you an separate ways how to deals with in and outs of Banking.
Dubai Islamic Bank Pakistan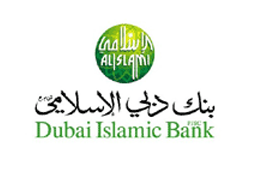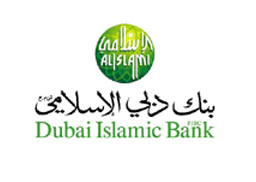 This is the first Islamic Bank of the World and since 2006 DIBPL(Dubai Islamic Bank Pakistan Limited) has undertaken major initiatives to expand its branch network across the country. The division of its Consumer banking Division this Dubai Islamic Bank is offering state-of-the-art Sharia compliant products to facilitate more and more to those people who wants to get attach with Islamic Banking for their whole life.
The extra facility given by this Islamic Bank is Visa Debit card and Introduced financial products covering Home Financing, Auto Financing and Depository Products as well. Dubai Islamic Bank Pakistan Limited has also introduced many new features in Banking like Priority Banking and Internet Banking as well. Above Regular Banking services there are also numerous products are there which can gives benefits to their customers.
Career Opportunities at DIBPL
How to Apply?
If you believe you have what it takes to be a leader in your chosen field, we invite you to explore the possibility of an exciting and vibrant career with us by our Career Section which is there always for you with maximum Job Opportunities.
Please apply online
Find nearest Branch of Dubai Islamic Bank Pakistan. Now Dubai Islamic Bank create an tool so that you can search your nearest branch through link which is given below:
Find Dubai Islamic Bank Branch
Dubai Islamic Bank's corporate Wing has actively participate in giving as many as services, customers want to get throughout their Banking career and experience. Dubai Islamic Bank Pakistan Limited is 100% owned by Dubai Islamic Bank PJSC(Public Joint stock Company) and its shareholders as well. The purpose behind the establishment of Dubai Islamic Bank Pakistan is to become leading Islamic Bank providing Shari'a compliant financial services by exploring Values for its customers and stakeholders as well. This is an long term plan of Action of this Islamic Bank. This List of Banks in Pakistan having Values including Trust,Communication,Innovation,caring and One team having one Goal.Internet Banking,SMS Banking,Visa Debit Card,Lockers,Phone Banking,Problem Resolution Unit,Schedule of Charges and Mobile Banking currently offered by Dubai Islamic Bank Pakistan.