Here is the complete list of Research Institutes in Pakistan as Pakistan is a under developing country and to move from the under developing to the developed  countries like Unites States of America, Europe, UK we have to focus on our research processes and this is only possible when we have a good quality produced Research centers/institutions in our country. Research plays a very important role in the progress of the country as you may have listen or seen that all the progressive country just focuses on the research and more research so why should we not adopt this method too. To increase the awareness of the education research will play a major role that is why Government of Pakistan now more focusing on the educated Pakistan rather than any other scheme or program. If we go few years back then we have just few research institutes in Pakistan but now as government is also supporting the Research Institutes In Pakistan is increasing day by day as every educational institute here in this region is now much aware of the benefits of the research.
Research Institutes In Pakistan List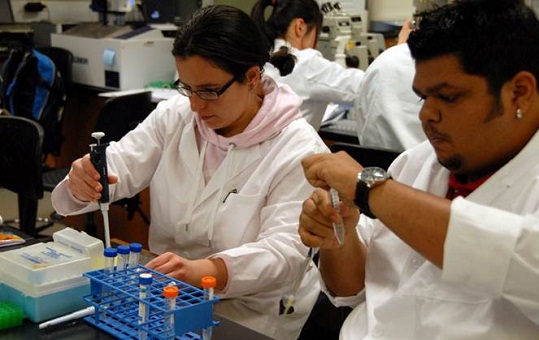 Here is the complete Research Institutes In Pakistan List have a look
Advance Educational Institute & Research Center.
Agriculture Research Institute, Quetta
Agricultural Census Organization
Agriculture Training Institute
Applied Economic Research Center, Hyderabad
Applied Economics Research Centre, Karachi
Area Study Centre, Far East and Southeast Asia, University of Sindh, Jamshoro
Asian Management Institute
Azra Naheed Center for Research and Development, Superior University Lahore
Business Research Consultants
Business Incubation and Support Company (BISCON, Office no. 175/176 Super Market Depal Pur, Lahore
Bioresource Research Centre (BRC)
Central Cotton Research Institute, Multan
Central Cotton Research Institute, Nawabshah
Centre Of Excellence In Analytical Chemistry, Jamschoro
Centre of Excellence In Geology, Peshawar
CENTER OF RESEARCH EXCELLENCE- CORE
Cholistan Institute of Desert Studies (CIDS-IUB)
Civil Aviation Training Institute
Collective for Social Science Research
COMSATS Institute of Information Technology
Commecs Institute of Faculty Training
Computer Training Centre
Directorate of Research and Training
Directorate of Manpower and Training, Sindh
Directorate Of Veterinary Research Institute
Soil Research and Survey Center
Directorate Of Staff Development, Punjab
e Sci [International Research organization]
Electronics Design Centre
Environmental Protection Agency, Punjab
Economic Evaluation and Research Centre, Pakistan (EERC)
Farm Guide Agricultural Consultancy Services
Fisheries Research and Training Institute, Lahore
Geological Survey of Pakistan
Health Services Academy, Islamabad
H. E. J. Research Institute Of Chemistry
Hydrocarbon Development Institute Of Pakistan
Institute of Rural Management [1]
In-service Agricultural Training Institute Rahim Yar Khan
Institute of Research Promotion (IRP)
Industrial Relations Institute Lahore
Inspectorate of Mines, Government of Punjab Lahore
Institute of Education and Research, Karachi
Institute of Meteorology & Geophysics
Institute of Marine Engineers Pakistan (IMarE)
Institute of Policy Studies (IPS)
Institute of Regional Studies, Peshawar (IRS) details
Institute of Strategic Studies, Islamabad (ISSI)
Institute Of Cost And Management Accountants Of Pakistan
Integrated Health Services, Islamabad (IHS Pakistan)
International Institute of Islamic Studies and Research IISAR Karachi
Iqra University Research Center (IURC)
Legal Research Institute of Pakistan (LRIP)
Local Govt. and Rural Development Training Institute, Lalamusa
Margala Institute of Health Sciences, Islamabad
Marine Fisheries Department
NDFC- Pakistan Development Banking Institute
National Centre Of Excellence In Analytical Chemistry, Jamschoro
National Centre of Excellence In Geoloy, Peshawar
National Centre Of Excellence In Physical Chemistry, Peshawar
National Fertilizer Development Centre (NFDC)
National Fertilizer Corporation (Nfc) Technical Training Centre
National Institute of Electronics
National Institute of Historical and Culural Research
National Institute Of Labour Administration Training
National Institute Of Malaria Research And Training
National Transport Research Centre
PARC-IIBC Station, International Institute Of Biological Control
Pakistan Administrative Staff College, Lahore
Pakistan Agricultural Research Council Islamabad
Pakistan Forest Research Institute, Peshawar
Pakistan Industrial Technical Assistance Centre (PITAC)
Pakistan Institute for Air Defence Studies
Pakistan Institute Of Cotton Research And Technology
Pakistan Institute of Development Economics (PIDE)
Pakistan Institute of Engineering and Applied Sciences (PIEAS)
Pakistan marine science council.
Pakistan Design Institute of Historical Perspective
Pakistan Institute of Labour Education and Research (PILER)
Pakistan Institute of Management Karachi
Pakistan Institute of National Development (PIND)
Pakistan Marine Academy
Pakistan Manpower Institute
Pakistan Medical Research Council
Pakistan Meteorological Department
Pakistan Space And Upper Atmosphere Research Commission
Pakistan Scientific & Technological Information Centre
Perac Research & Development Foundation
Petroman
PIA, Training Centre, Karachi Airport
Research and Development Solutions
RESEARCH-PAKISTAN www.research.org.pk
Sindh Bureau of Statistics
Sindh Development Studies Centre
Sindh Regional Plan Organization
Soil Survey of Pakistan
South Asia Institute for Human Sexuality (SAIHS)
STRAPS (Scholar Teacher Research Alliance for Problem Solving)
Technical Training Centre, Peshawar
Textiles Industry Research & Development Centre
The Family Planning Association of Pakistan
The Institute Of Bankers In Pakistan
The Islamia University of Bahawalpur
Training and Management Development Dept. of the Agricultural Development Bank
University College of Engineering & Technology, The Islamia University of Bahawalpur
Veterinary Research Institute, Lahore
Water Management Training Institute, Punjab
Pakistan Institute of International Affairs, Karachi
for Social Science Research
Ceee Solutions; Solutions of Computational Fluid Dynamics (CFD), Thermal Power & Sustainable Power
All these Research Institutes are working day and night to improve the standard and quality of the research in Pakistan so that our nation Pakistan will make more progress and moved in the list of developed countries.