For Matric, Inter, Undergraduate, postgraduate, Master, and Ph.D. programs, now AIOU Roll no slip 2023 going to announce. You just have to select the program for which you are looking for a roll no slip and your slip is in front of your eyes within no time. Allama Iqbal Open University is the first institute that offers Distance learning education to the students of Pakistan. As at the time when it is started in Pakistan in 1974 there is no proper education system in Pakistan and people living there do not like that their women go to the other town or cities for getting an education so that is why most of them leave education at that level but when AIOU has launched and distance learning education is introduced in Pakistan these women can also get an education while sitting at their home. Here on this page, you can get the roll number slip online.
AIOU Roll No Slip 2023
AIOU Roll No Slip 2023 going to announce as well through courier will deliver your roll no slip to your home address as soon. Meanwhile, if your exam going to start within a few days and you have not received the roll no slip then download it from an official webpage or CMS portal.
How to Download AIOU Roll No Slip
Now everyone looks at the AIOU roll no slip because after a few weeks different departments will start exams and then candidates will appear but without roll no slip the body will appear. Few instructions are given and follow them.
First, open the official webpage of AIOU "aiou.edu.pk".
Further, select the AIOU Enrollment option.
Login online portal with the correct username and password that have been issued at the time of admission by AIOU.
When the portal will log in then first show the dashboard.
Select the course and then click on roll no slip download.
Your roll no slip will automatically save into your device like your Mobile, Computer.
CMS Portal AIOU Roll No Slip
For the facilitation of the students, the management of AIOU introduced the CMS portal where all academic activity is available and students can check at any time.
Now, candidates who are finding roll no slip now open the CMS portal AIOU.
AIOU updates all academic things, like Syllabus, Tuitor Details, Course outline, Date, Sheet, and Roll No Slip on the CMS portal.
Students who have enrolled with AIOU can download roll no slip at any time.
Just log in to the portal and give other details. Your roll no slip will show on your screen.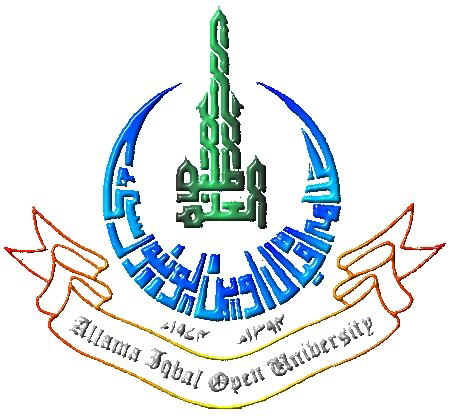 AIOU Roll Number by Name
Visit the physical campus of AIOU.
Go into admin office / Students Affair Office / Department.
Give the details regarding Class, Course, Class Roll No, and Name.
Hopefully, management will find your roll no and give you one.
This is most beneficial for those people who are living in Islamabad or Rawalpindi while other candidates who are living in other provinces and areas of Pakistan cannot easily come to the Islamabad AIOU Campus. So, for those people, the CMS portal is beneficial in some cities of Pakistan, they built some regional offices and you visit during working hours.
AIOU BA Roll No Slip

| | |
| --- | --- |
| AIOU Roll NO. Slip | Click Here |
In a very short period of time, AIOU has made its place in the mind of every people living in Pakistan as all education is delivered through various communication mediums.
You can attend classes via the television channel or through radio stations now it is focusing on other students of Pakistan too so quality education should be delivered to that students too.
Now, this university has established its 36 regional campuses all over Pakistan, and yet there is a total of about 4 campuses that are also under construction.
AIOU Roll No Slip F.A 2023
AIOU is going to announce FA roll no slip 2023 and those candidates who have submitted the application now can check the AIOU roll no slip 2023 for FA.
Without a roll, no-slip you will not be eligible to appear in the exam as well your complete information about your roll no and exam location will be available on your roll no slip.
The university is now offering many courses to the student of Pakistan including Ph.D., M.Phil, Master, B.Ed, Bachelor, HSSC, Post Graduate Diploma, Diploma in Education, Primary Teaching Certificate, and CT, ATTC, French Online Programs so this does not matter that for which program you are searching for. You just have to click on the given link above and then select the program for your roll no. slip. Further, you can also check the date sheet and other info on ilm.com.pk. So stay connected with us for AIOU Roll No Slip 2023 Download Online.
Now, the complete information about Allama Iqbal Open University AIOU Roll No Slip 2023 is mentioned as well if you do not understand the procedure then visit the AIOU admission office and get the roll no slip.