Board of Intermediate And Secondary Education Malakand, Chakdara Board SSC 9th and 10th Class Date Sheet 2018 for annual examination is declared by the officials. As this news statement was forwarded by the Chairmen of the BISE Malakand and according to that date sheet the 9th and 10th class final exams for the year 2018 is starts from March, 2018. Both the classes on the same day but the difference is that the 9th class exams will be in the morning shift that is from 09:00 am and 10th class exams will be in evening shift that is from 02:00 pm so there is no problem at all. You can download the final BISE Malakand Board SSC 9th, 10th Class Date Sheet 2018 from this page as down there is an image waiting for all those thirsty students who are waiting for their date sheet to be announced. As you can see from the date sheet clearly that the 9th class first subject will be Islamiyat (Compulsory) or Ethics (Compulsory) while the first subject of the 10th class will be Management for better home/Islamic History. Here down is the date sheet so have a look.
BISE Malakand Board SSC 9th, 10th Class Date Sheet 2018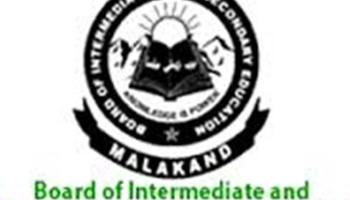 Will Announced Soon and Uploaded Here Soon
Board of Intermediate and secondary Education Malakand was start its operations of maintaining and conducting matriculation level exams as well as the intermediate exams in year 2003. This board is working under the direct supervision of Government of NWFP. from now every year Bise Malakand is responsible for the Control, Organize, and regulate the education in more than 450 educational institutions coming in its territory public as well as the private sector schools and colleges. Well in the territory of the BISE Malakand there are two Agencies named as District Malakand Agency and District Bajaur Agency and there are two more districts named Dir Lower and Dir upper. Initially in the starting days of the board this board is working from the hostel of a primary school Chakdara No. 1,  Then in OPF Mashall School Chakdara, Then University of Malakand.
Due to the afford of the experience staff and also the cooperation from the NWFP too people of these districts are becoming aware of the benefits of the education that is the reason that every year the number of students in these districts coming for education is increasing every year. There is not just the increasing the number of student but also in the other hand there is good improvement in the passing ratio every year. So all those students who are waiting for the annual BISE Malakand Board SSC 9th, 10th Class Date Sheet 2018 can visit this page can easily download the date sheet if they want to. so we hope we clear for what you are here.