The page has links of University of the Punjab PU date sheets 2018 for bachelors, Masters (BA, BSc, MA, MSc, B.Com, M.Com) and postgraduate programs is available here. You can download PU date sheets 2018 and 2017 form this page. We have managed this page to provide you all the date sheets of Punjab University. Whenever the PU is announcing the date sheets for BA, BSc, MA, MSc, B.Com, M.Com, LLB, LLM or any programs we will uploaded here and then you will never be needed to move on any other page to download PU date sheets. You can download date sheet in word/ PDF and image format. Well students it is to be informed you that generally the PU announce the date sheets almost ten to fifteen days before the exams and issue roll number slips seven to ten days before the exams so that students can make sure their exams center and in case of any complain can concern the examination department of PU before the commencement of examination. According to the general previous exams records the PU BA, BSc exams are held in the month of April – May, while exams for MA/ MSc held in the month of June – July every year. Similarly the exams for B. Com Part 1, 2 held in the months of June/ July and MBA Part 1, 2 exams held in the month of November – December every year.
BA/BSc, MA/MSc, B.Com, M.Com Download
University Of The Punjab PU Date Sheets 2018
Here below whenever the University of the Punjab is announcing the date sheet for the year of 2018 we will upload here with the very next second of the PU official's announcement.
PU BA Date Sheet 2018 

Download

PU BSc Date Sheet 2018 

Download

PU MA Date Sheet 2018 

Download

PU MSc Date Sheet 2018 

Download

PU B. Com Part 1 Date Sheet 2018 

Download

PU B. Com Part 2 Date Sheet 2018 

Download

PU MBA Part 1 Date Sheet 2018 

Download

PU MBA Part 2 Date Sheet 2018 

Download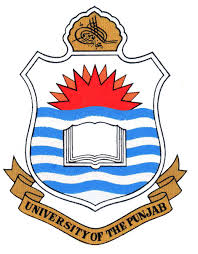 University of the Punjab PU was established in 1882 as a public type university initially located in Lahore Punjab Pakistan. It is affiliate and recognized by the Higher Education Commission HEC and Pakistan Engineering Council PEC Pakistan. Since the time of its establishment it has maintained its sub campuses in various big cities of Pakistan. It offers admissions from Bachelors level to postgraduate level in all the disciplines.  It is working under a well managed and well prescribed criterion and prepares a date sheet schedule for conducting the exams every year for annual and supplementary exams. This page we are managing for providing you University Of The Punjab PU Date Sheets 2018 BA/BSc, MA/MSc, B.Com, M.Com Download