Government College University GCU Faisalabad is going to display 1st, 2nd, 3rd GC University Faisalabad Master Degree Merit List 2020 for spring admissions soon so all those students who have applied for doing master degree in GC University Faisalabad should have to keep in touch with this page so that they can get their merit list as soon as the University official will declare it. None of any officials of the University has yet made any announcement about the displaying of the merit list but one thing is sure that it will be available here during this page so keep visiting this page frequently. At the master level, GC University is offering many courses and programs to its students, and this year the admissions of the master program were open from 2020 as the last date to submit the application form is also announced. The final date for form submission is gone now no other form will be accepted by the University Official in any case. These days university officials are much busy preparing the merit list because admission will only be granted to those students who got their name in the merit list and that will prepare while keeping your academic and entry Test result in mind. Due to a limited number of seats GC University only offers limited admissions and that limited admissions will be given to brilliant students who have an excellent academic record. Well, this page will provide you GC University Faisalabad Masters Merit List 2020 as soon as the official will declare it.
GC University Faisalabad Master Degree Merit List 2020
After clicking on this link, you will easily get GC University Faisalabad Master Degree Merit List 2020 for those department that are list below. As well as all schedule of fees submission, which is mention on the official website of GCU Faisalabad. So if you want to confirm her admission then pay fee dues before the last date.
MA English
M.Com
MA Education
MA English Linguistics and Literature
MA International Relations
MA Mass Communication
MA in Political Science
M.Sc. Applied Chemistry
M.Sc. Applied Psychology
M.Sc. Botany
M.Sc. Chemistry
M.Sc. Economics
M.Sc. Geography
M.Sc. Mathematics
M.Sc. Pakistan Studies
M.Sc. Physical Education and Sports Sciences
M.Sc. Physics
M.Sc. Sociology
M.Sc. Statistics
M.Sc. Zoology
MA Arabic
MA in Islamic Studies
MA Urdu
Master in Public Administration
MBA Banking and Finance
MBA Business Administration
MBA Entrepreneurship 1_and_half_year
MBA Industrial Management 3 and_half_year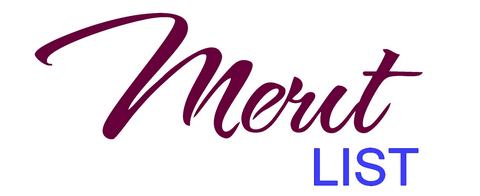 GCUF Masters Merit List 2020
Government college Faisalabad is established as a primary school before the independence but upgraded to the college after a few years of services well after the independence of Pakistan this college start offering master programs in different discipline and faculty so seeing the record of the College this college got a charter from the Government of Pakistan and become a degree-awarding University of Pakistan. This is one of the fine institutions of the society that produces scholars. The master's degree courses will start as in the advertisement of the admission of master's degree officials clearly mentioned that the classes will be commenced so before 21st the final merit list will be displayed.
The most expected date for display of the master level Merit list 2020 is mid of the month of September. As GCU Faisalabad Undergraduate Merit Lists 2020 will be displayed in September 2020 so after 3 to 4 days the master's degree merit list will also be available on this page. so there is no need to search any more or go on to another page for getting GC University Faisalabad Master Degree Merit List 2020 as all the 1st, 2nd and 3rd merit list will be firstly available on this page and then any other educational portal of Pakistan so stay in touch and keep yourself up to dates regarding the Merit list date.