Many of the students who are finding the NUST Merit Calculator 2021 NUST Aggregate Formula now can download it. National University sciences and technology is a well-reputed institute and total work on research under the surveillance of armed forces. The main campus of this university is located in Islamabad while some of the sub-campuses are working in different cities of Pakistan. Every year they announce the admission and bundle of the students enroll while some of the students do not join due to low marks. Marks is very mattered able because when you apply then they give the admission on the basis of merit because thousand of the students apply at a time and they will not allow admission to all the students. then they choose the students according to merit. So those people select for admission who have got the highest marks in matric and inter-class as well as in entry test. Have a look down and gather the NUST Merit Calculator 2021 NUST Aggregate Formula.
NUST Merit Calculator 2021
Gather the NUST Merit Calculator 2021 because you can calculate the merit criteria. Every year they announced the limited no of seats but the no of applicants very high. Then organization decides and announced that all the enrollments will do on a merit basis. So when the university takes the entry test then prepare the merit list according to merit criteria.
| | |
| --- | --- |
| Matric Marks | 25% |
| Inter Marks | 45% |
| ECAT Entry Test MARKS | 30% |
Calculation:
Marks in SSC 25/1100 + Marks in HSSC 45/1100 + Marks in Entry Test 30/400=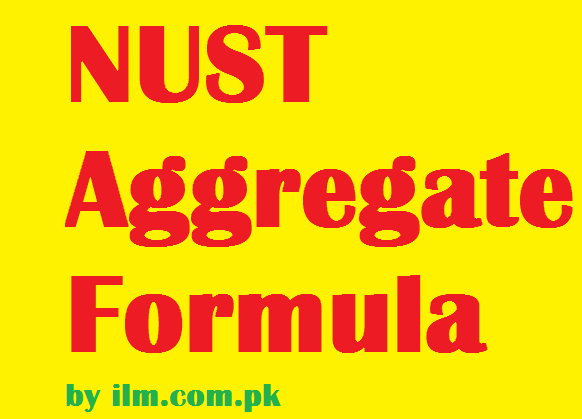 NUST Aggregate Formula 2021
For the knowledge of the people who are finding the NUST Aggregate Formula 2021, they can gather from this page. Moreover, Just you will enter the matric marks, inter marks, and entry test marks and then divide. Your aggregate merit will appear in front of your eyes.
Many of the well-reputed institutes are working in Pakistan and those are giving admission on a merit basis. Moreover, especially government institutes will allow admission on a merit base. So if you will meet the criteria of merit then you will join a government institute otherwise you will out of this race. Same as it NUST organization take the entry test then calculate the merit and then announce the final list for those students who will eligible for admission.