1st, 2nd, 3rd Open Rawalpindi Medical College Merit List 2020-21 of Rawalpindi Medical College will be announced on January 2021 for MBBS and for BDS Program it will be announced on  January 2021 so all those students who want to take admission in the Medical and Dental College of Pakistan must be in touch with this page as this page not only provide you the Rawalpindi medical Colleges but all the Medical Colleges Merit List. You just have to select the institution and the merit list 2020-21 prepared by the officials of the Pakistan Medical Commission will be in front of you. PMC is the official authority that will conduct the entry test exams for all the Medical and Dental Colleges of Punjab and after announcing the MCAT result merit list will be displayed the schedule of the merit list has been issued as the MBBS 1st merit list will be displayed on January 2021 but the admission kit and the admission procedure will start from 11 January 2021 to 22 January 2021.
Rawalpindi Medical College Merit List 2020-21
From last Year's PMC merit list present year's merit list varies a little bit like the last year admission merit of the Rawalpindi Medical College starts from 95% and ends at 85% so this year the merit will be the same with a little bit of change in points of the percentage. It is doing best for the RMC Merit List 2020-21. So all those students who have secure more than 80% marks according to the aggregated marks formula will able to get admission to this medical college but as soon as the Merit List of Rawalpindi Medical college announces it will be available on this page.
| | |
| --- | --- |
| Hifz-e-Quran Test | 26th to 30th January 2021 |
| Medical Board for Students with Disabilities | 26th to 29th January 2021 |
| Provisional Merit List of  Applicants | 5th February 2021 |
| Final Merit List of Applicants | 8th February 2021 |
| First College Wise Selection List | 11th February 2021 |
| Last Date of Submission of fee at colleges | 19th February 2021 |
| Second Selection Merit List | 24th February 2021 |
| Commencement of Classes (MBBS/BDS) | 1st March 2021 |
| Third Selection List, if Any | 5th March 2021 |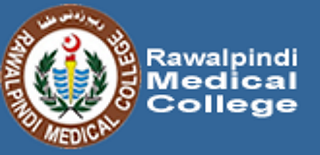 RMC Merit List 2020-21:

Rawalpindi Medical College was established in March 1974 and is recognized by the Pakistan Medical and Dental Council PMDC along with this body also from the General Medical Council of United Kingdom (UK). This medical college offers more than 1200 students' education in an academic year of different educational courses and programs. From the first day of its inception, this college is providing quality education to the students of Pakistan as well as also those international students who got admission to this college for Rawalpindi Medical College Merit List 2020-21. The main focus of the college is to provide students that what are the benefits of the Research. Almost all the members that are in the teaching faculty are highly educated, experienced, and also got some prestigious awards from Government agencies as well as private institutions. There is no differentiation according to the gender, ethnic group, nationality, age, and sex are made between the students as college truly believes in Equality.
Public Medical Colleges in Punjab Merit List 2021
As above mentioned that the Rawalpindi Medical College Merit List 2020-21 will be displayed on October 2020-21 so students if you want to see your online Merit list for admission then you have to stay in touch with this page as this page will be updated on the very next second when the official announce the merit list so that you are able to see you officially declared merit list while sitting at home. So there is no need to go anywhere else just keep visiting this page frequently.