It is to inform you all that Board Exams 2020 Cancel In Pakistan. Recently, the Government has announced that due to Coronavirus pandemics, it is decided to not conduct the remaining exams. In Pakistan, there are four board exams conducted in this time period. Four grades including SSC Part-1, Part-2, and HSSC Part-1, Part-2 exams take place in this period. More than one lac students appear in the finals. This year, due to COVID-19, the exams of Matric class were started and in the middle, they were suspended due to the virus. Intermediate exams were scheduled to commence in April and May. Initially, the Government suspended exams till 31st May and tried to conduct them after this date. But after looking upon the increasing cases of Coronavirus, the educational minister called a meeting with the PM and decided to promote students on the basis of their preceding progress. Have a look down for detailed info about it.
Board Exams 2020 Cancel In Pakistan
In Pakistan, the educational system is changed from other countries. Matric is two years long and each year ends with the annual exam. It is compulsory for the students to pass the board exams and promote them to the next level. After matric, the Intermediate level is started that also consists of two years of study. Like Matric, Inter exams are also taken by the board. Both of these exams are taken by the Board of Intermediate and Secondary Education of the relevant region. So, it is compulsory for them to pass it. This year, these exams are canceled.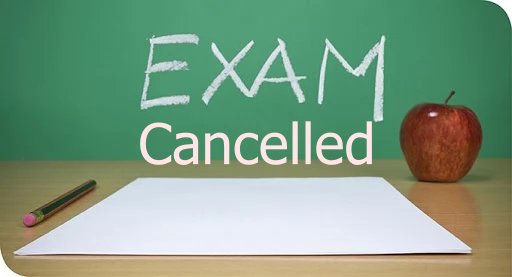 Board Exams 2020 Cancel In Pakistan
On 07th May 2020, the Federal Educational Minister Shafqat Mehmood held a conference and said the National Coordination Committee has decided to cancel the board exams of Matric and intermediate due to the increasing cases of COVID-19. It is the fact that coronavirus spreads in public gatherings, so the government has decided to cancel these exams. He added that the admissions in Universities and Colleges will be done with respect to Part-1 results. The government is also looking to give composite exams chance for the 9th and 11th class students next year. The second thing he added is that all the educational institutes will remain closed until 15th July 2020. So, it is big news for the students as they were looking for their exams. Now, the Board Exams 2020 Cancel In Pakistan and schools will be closed until 15th July. Hopefully, you are confident about the post. So, stay with us for more educational news.