If you are looking for Federal Board Intermediate Roll Number Slip 2020 1st Year, 2nd Year then you are here on the right page. Here you can download it very easily. All those students who have registered themselves with FBISE, I have good news for all of them that the exams are going to start in May and the roll no slips will be issued 15 to 20 days before it. This is a very important thing for all to have this slip as no one can be allowed to appear without it. Moreover, the address and timing of the exam center and others are also written on it. So, you see how important this is. But if you can't receive it after the date, then you can download it online here on this page. So, have a look down to check and download it.
Federal Board Intermediate Roll Number Slip 2020
Before the online roll no slips, all those students who did not receive it, have to go to the board office so that their new slips are being made and given to them because without the slip candidates are not eligible to sit in the examination hall. Before the starting of the exam, the examiner will check the roll number slip of each and every student to confirm that this is the same student who has register under the federal board. So, have a look down to download it online.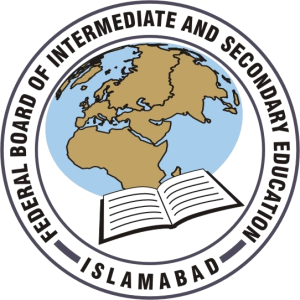 Federal Board 1st Year Roll Number Slip 2020
So students just click on the class you are right now and then a new page will be open in front of you there you just have to put your full name with the same spell as you write in the registration form and then click on next after that your Online slips will be in front of your eyes so that you can download it and bring it along with you in the examination hall on the day of commencement of the examination.
Federal Board 2nd Year Roll Number Slip 2020
Students you can also get Federal Board Inter Part 1, 2 Date Sheet 2020 as it is already announced by the officials of the FBISE. Well Coming back to the point students if you did not receive your slips then there is no need to worry about that as we are here to help you. Right now you are on the fastest growing educational website of Pakistan that is ilm.com.pk so that is why this is our duty to provide you the Federal Board Intermediate Roll Number Slip 2020 1st Year, 2nd Year in an easy and perfect way.