FBISE Federal Board HSSC Inter Part 1, 2 Roll Number Slips 2018 are announced by officials so now you can download your Roll Number slip from this page easily that is why students there is no need to go anywhere else. All those students who have register them self for the intermediate annual examination of the 2018 under the supervision of the Federal board of Intermediate and secondary Education i have a good news for all of them and that is your roll number is being issued so no matter you are a regular students or a private students you could easily get your roll number slips from this page within no time. normally the Roll Number slips for the annual examination are being dispatched to the students 15 to 20 days before the commencement of the annual examination so now as the exams are going to be start so these roll number slips are send to your school and addresses as you mentioned in the registration form.
Before the online Roll number slips system all those students who did not receive their roll number slips have to go to the board office so that their new slips are being made and given to them because without the roll number slip a candidates are not eligible to sit in the examination hall. before the starting of the exam the examiner will check the roll number slip of each and every students to confirm that this is the same students who have register under the federal board. Now students for your convenience and to save your time you can download your Federal Board HSSC Inter Part 1, 2 Roll Number Slips 2018 from this page so there is no need to visit the board office or any other place to get this.
Federal Board HSSC Inter Part 1, 2 Roll Number Slips 2018 Download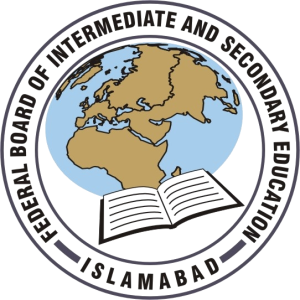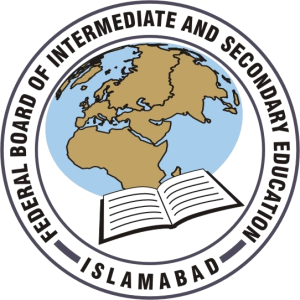 INSTRUCTION FOR (HSSC-I).
INSTRUCTION FOR (HSSC-II).
So students just click on the class you  are right now and then a new page will be open in front of you their you just have to put you full name with the same spell as you write in the registration form and then click on next after that your Online Federal Board HSSC Roll Number slip will be in front of your eyes so that you can download it and being it along with you in the examination hall on the day of commencement of the examination.
Students you can also get Federal Board Inter Part 1, 2 Date Sheet 2018 as it is already announced by the officials of the Federal Board of Intermediate and Secondary Education. Well Coming back to the point students if you did not receive your HSSC Roll Number slips then there is no need to worry about that as we are here to help you. Right now you are on the fastest growing educational website of Pakistan that is ilm.com.pk so that is why this is our duty to provide you the Federal Board HSSC Inter Part 1, 2 Roll Number Slips 2018 in an easy and perfect way.