www.pmyp.gov.pk Online Apply Laptop Scheme 2023 Complete details that how you can apply online and get Free Laptop along with the pmnls.hec.gov.pk Form is discussed here in detail. Well, It is clearly mentioned in the Prime Minister Laptop Scheme 2022 Phase 4, 5 that all those applications that are submitted by hand to any of the officials will not consider eligible, and without seeing it this will be rejected so what is the best way for Laptop Scheme Registration is through Online Portal as the Government has established an official online portal www.pmyp.gov.pk which will facilitate the candidates accordingly. What you have to do is go online to this portal and fill out the application form online with the correct and authentic information after you submit your application form is checked by the officials and also validated information from your relevant institutes. So no fake or unauthentic Information will be entertained.
PM Laptop Scheme Universities List
www.pmyp.gov.pk Online Apply Laptop Scheme 2023
Now, candidates submit online applications through a portal which is mentioned below. 20 June 2023 is the last date to submit an online application form and after this date, no application will be processed.
Prime Minister Laptop Scheme Procedure?
Step One:
Go to the Website pmnls.hec.gov.pk the first page you will like will be this. This will be the first page you will see. what you need to do is just click on the New Registration if you are new and if you are already registered then click on existing applicants to check your application status.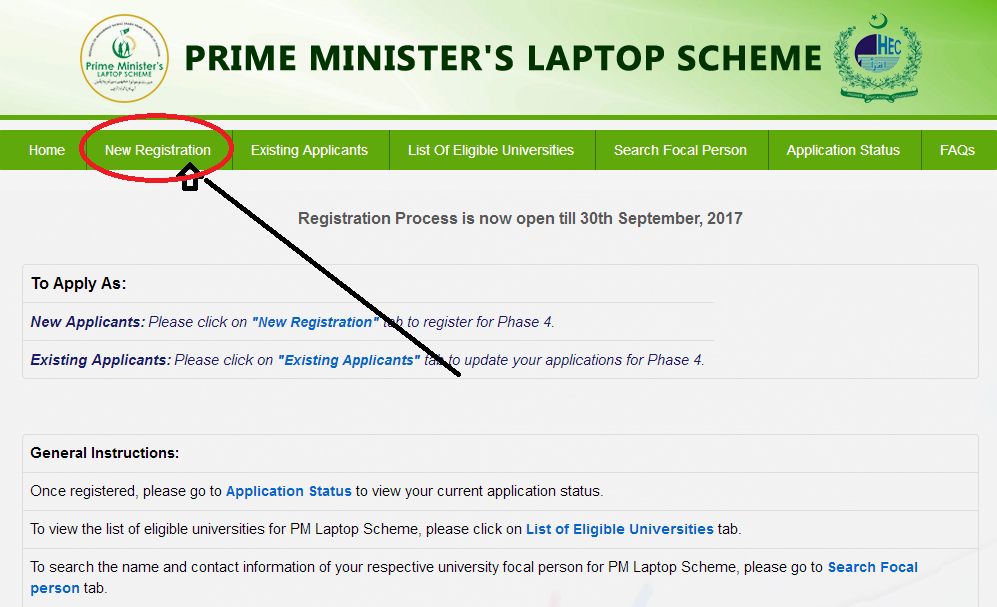 Step Three:
In this Step, you have to renter your CNIC Card Number and then the words that are shown in the image as explained in the image below.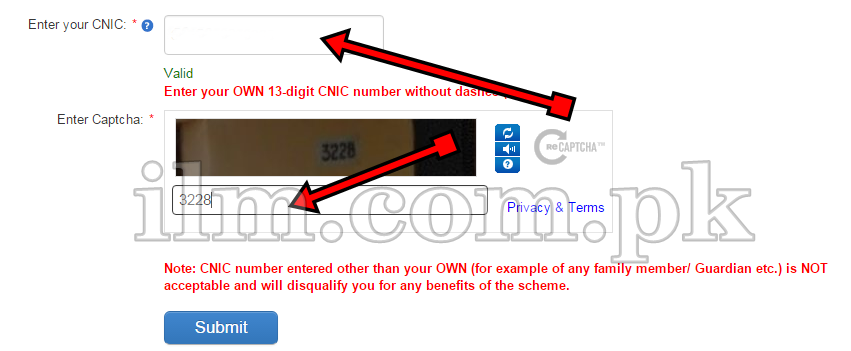 Step Four:
This Step is just about the instructions and disclaimer that you have to agree. First, read this page and then click on the Accept and Continue.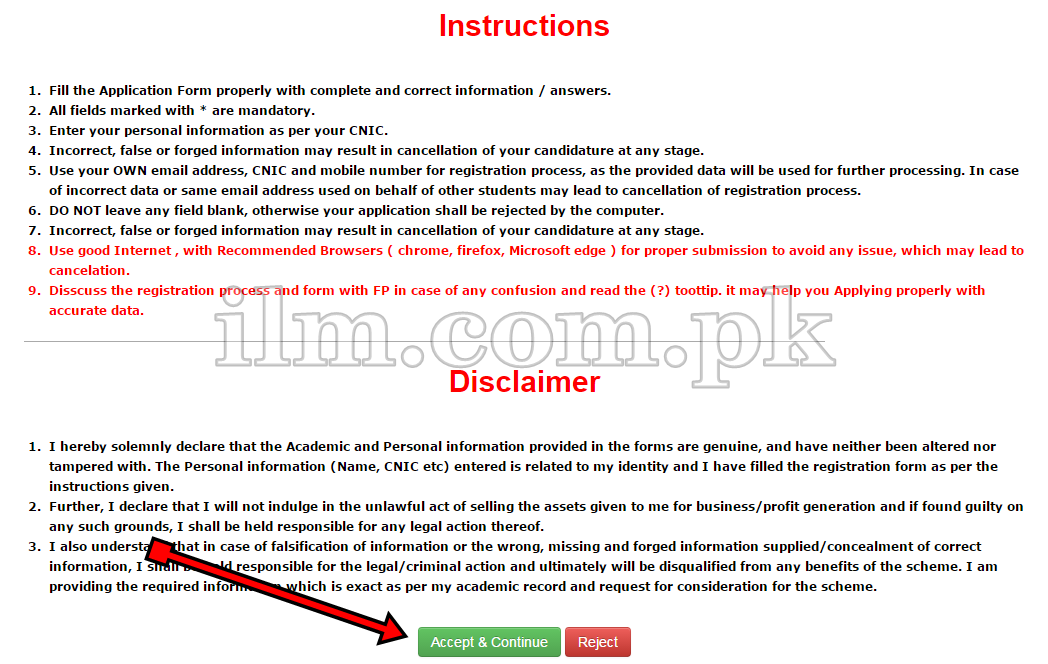 Step Five:
Now you are on the page where you have to enter your complete and Correct Personal information that are Your Name, Father's Name, address, and other information as shown in the image below. After Putting the complete Information click on the Next Step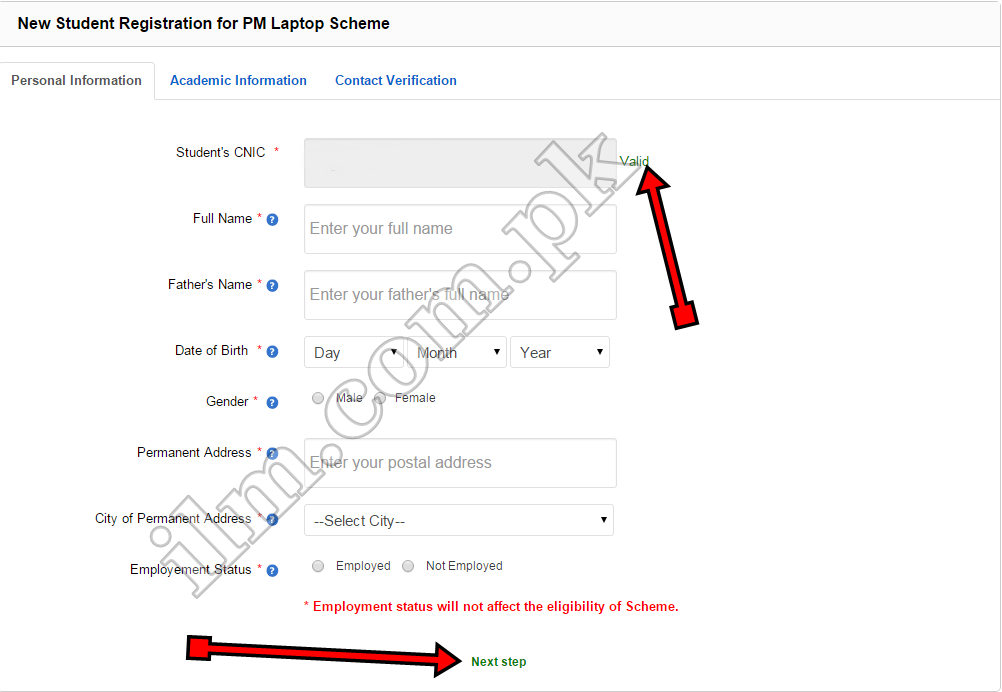 Step Six:
Now you are on the Academic Information page where you have to enter your relevant information regarding your university, your educational Career and marks obtained, etc and same as the last step when you complete it just then click on the next step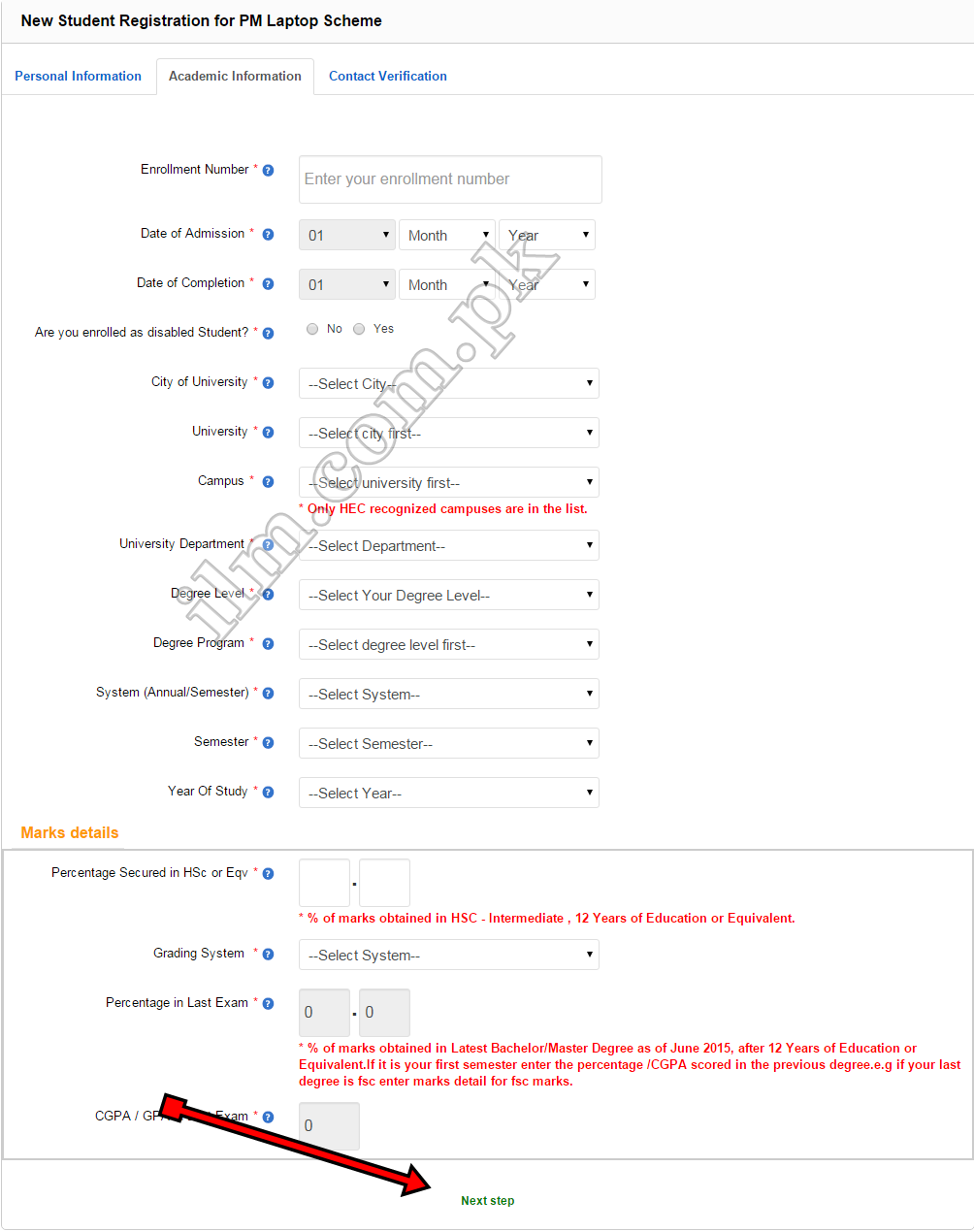 Step Seven:
This is the last step of Registration in which your authentication is required when you enter your phone number in the first block a code will be sent to you which you have to enter as same in the second block, Then enter your Email Address and captcha as shown in the image and click on Submit to send you an application form to the officials. This is all about the www.pmyp.gov.pk Online Apply Laptop Scheme 2023 Form if you still have any queries regarding this then you can ask us by commenting on this page.