If you are looking for an FPSC CSS Final Result 2021 PDF then you are on the right page. The CSS written test was taken by FPSC in 2020. Thousands of candidates applied for the test and then appeared in it. The number of appearing candidates was very low out of those who applied for it. About 23,403 candidates applied for the test and only 14,521 candidates appeared in it. So, if you were also appeared in it and now looking for CSS 2021 Written Result then this is the page where you can find it. The list of successful candidates is given in PDF form on this page. So if you want to be a part of the Government of secretariats then the authority has maintained this exam session for all the national and national have to pass this exam with required marks so they can be entertained for admission. CSS test is not easy at all. Thousands of candidates appear on the test and a few hundred of them are able to pass it. It means this test is very difficult. You must have a good grip on an English essay, General science, current affairs, Pakistan affairs, and others to pass it. Now, the result is declared. Have a look down for it.
FPSC CSS Final Result 2021 PDF
Notes: FPSC CSS Final Result 2021 PDF here. While CSS Result 2021 today, CSS Topper Maheen Hassan, CSS 2021 Final Result PDF File is exist on this page. The Federal Public Services Commission FPSC Pakistan has the duty to conduct the test and then declare the result. It does all the duties very well. First of all, the registration of candidates is done, then conducting the exam. After this, the papers are checked and in the end, the result is released. So, have a look down for FPSC CSS Final Result 2021 PDF.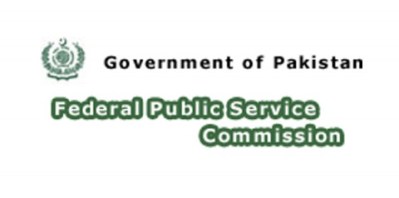 CSS Final Result 2021 PDF
This year, the stats and other points were following.
The passing percentage wrt. appearing candidates is 2.56%.
About 23,403 candidates applied for it. Out of this, 14521 appeared in it.
A total of 372 candidates have passed the exam.
Out of 372, 214 candidates are recommended by FPSC. Out of them, 132 are male and 82 are female.
Rana Haider Tahir (Punjab) is the topper of the CSS exam.
Muhammad Daud Saleemi (Punjab) got 2nd position and Uzair Ali Khan (Gilgit) stood 3rd in the exam.
Abdul Basit Siddiqui topped from Sindh Urban and Nadeem Baloch has topped from Sind Rural.
Anum Babur has topped from KP.
Farwa Batool has topped from Balouchistan.
Usman Aziz Mir has topped from AJK.
FPSC CSS Final Result 2021
So, the complete result is given in this post. The toppers from each region are represented here. The passed candidates will definitely have a good future and they will be posted at the respective department. If you also participated in it, then check the result in PDF format. So, this was all about the FPSC CSS Final Result 2021 PDF. Hopefully, you are confident about the post.