This school is located in Rawalpindi and now Siddeeq schools have come to the top-level institutes that are working across the country. Further, those people who are looking at the Siddeeq Public School Entry Test Syllabus 2021 now read whole the content and they will understand the test syllabus. This is the era of completion and every school that is working on the small level now firstly will take the test and then allow for admission. So Siddeeq is a well-known organization and every person well aware of the reputation so first, they prepare the entry test for the children then they appear in the test. For kind of your information recently Siddeeq Public school has released the test syllabus and now you can download it from this page. Furthermore, details regarding Siddeeq Public School Entry Test Syllabus 2021 is mention below.
Siddeeq Public School Entry Test Syllabus 2021
Everyone cannot make a part of this institute becasue firstly they take the entry test and then announce the result. So those students who appear on the shortlist just those students join this school while other students will not make a part. So ilm.com.pk is providing all test syllabus to the students for preparation. Class 1 to class 8th test syllabus are mention below the table and you can prepare the test.
The entry test syllabus of all the classes from 1 to 8th has mentioned in the table and just you clock on above the link then the entry test syllabus will appear on your screen. All the instruction is going to mention in the syllabus further students will start the preparation according to the syllabus becasue paper will make according to this syllabus. Moreover when we will receive new information about them then we will share it on this page.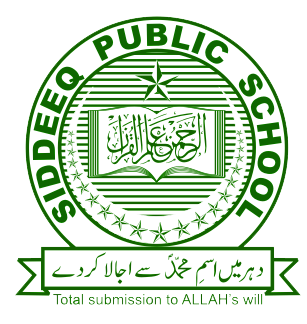 Criteria of the entry test are different for all the classes becasue the syllabus of the classes is different. So don't ignore the test preparation and when they take the test then they give the difficult question and check the mental approach of the students. Siddeeq public school providing the quality of education to the students and make the bright future becasue first 10-year education is very important for the bright career of the students so then parents prefer this organization. Meanwhile, Siddeeq Public School Entry Test Syllabus 2021 has described with complete details, and you can download it.