Today's topic is "A Cricket Match Essay For 10 Class in English". I am very fond of cricket. Cricket match is one of the best game shows in the world. In Pakistan Cricket is one of the best games of all and the Pakistan Cricket team falls on the list of top cricket teams in the world.  Once I happened to see a cricket match in a stadium. It was played between two outstanding competitive teams team A and team B. I don't want to miss that interesting match of Cricket. So that's why I reached the cricket match stadium on time. The weather was a little bit sunny and cloudy together. The stadium was full of cricket lovers. There is a huge number of the gathering was present at the match. Further, read below A Cricket Match Essay For 10 Class in English.
A Cricket Match Essay For 10 Class in English
It was a one-day match that comprised 15 over. Both teams were reflecting the true spirit of playing and winning.  The captain of both teams steps into the ground of the stadium for the sake of the toss. The captain of team B won the toss and chose to bat first. The openers of both the cricket teams step into the ground of the stadium with loyalty and dignity.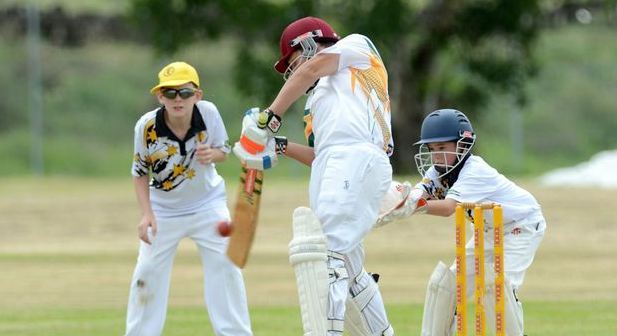 Team "A" who select fielding also came onto the ground of the stadium in order to take positions. Team B who is going to bat first was looking very excited and full of spirit. After a while, the match began. Team B plays batting very well and scored 150 with only 4 wickets whereas the team is focusing very well on bowling. After 10 over there was a lunch or tea break for 30 minutes. Several vendors come along with refreshment items to the stadium.
After a short break or lunch, both teams again appeared in front of one another. Team B scores 250 with 5 wickets whereas team A doesn't beat the runs of 250. Team A scored 233 with 7 wickets. The winning team was obviously Team B with the highest score. Lastly, the prize was given to the winning team with great charm. There was also a man of the match from team B who was also awarded for best performance.
I never forgot this match ever. This is one of the most amazing and memorable cricket matches. There is a huge number of live cricket games in Pakistan. I enjoyed this match very well and came back home with great pleasure in the evening.  Whenever an international cricket match is held there is a huge number of gathering rush to the stadium to watch the cricket match live. Pakistan Cricket team is one of the leading amazing teams ranked among the world's best cricket teams. Now here we end today's topic which is "A Cricket Match Essay For 10 Class in English".