Dairy Farming is referred to the process or business of producing milk and milk products which are processes either on a farm or through the dairy plant for the sake of eventual sale of dairy products is known as Dairy Farming. Livestock Production is no doubt the integral part of Pakistan's agriculture sector. The livestock also plays a vital role in the national economy of Pakistan. There is no organized level of dairy farming in Pakistan and almost 90% of farming is done on subsistence level but the processed milk is captured only 2% of the total milk market. So check Dairy Farming in Pakistan Business Plan Cost Feasibility Report from this page. There are 28 dairy plants in Pakistan in order to promote processed milk. Here you can easily find the comprehensive detail regarding the Dairy Farming in Pakistan Business Plan Cost Feasibility Report.  We are also going to discuss the leasing aspects and activities related to production and rising of dairy animals.also check How to start Cattle farming in Pakistan.
Dairy Farming in Pakistan Business Plan Cost Feasibility Report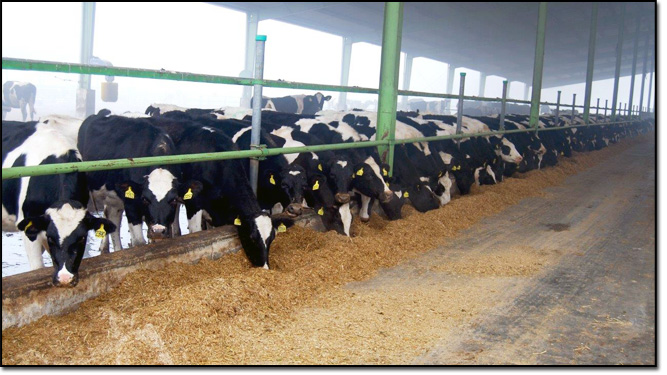 Dairy Farming in Pakistan Business Plan:
Dairy farming is no doubt an angro-based project which is comprised of two aspects such as the production of the dairy product and Dairy Technology. First, of the dairy animals are purchased from dairy. Dairy Technology no doubts related to the most of the aspects of processing milk to converts into various products. And these dairy animals are fed on green fodder and protein sources dairy animal milked twice a day but the price of milk mostly varies from quality and season. The legal status of this business is wholly depending upon sole proprietorship. Below you can easily find the Business plan, its cost and the feasibility report for Dairy Farming in Pakistan.
Dairy Farming in Pakistan business Capacity:
The current feasibility suggests the proposed capacity of starting dairy farming Pakistan is up to 50 animals. No doubt the farm size of 50 animal will further increase from 50 to 100 within next ten years. In order to get maximum milk production, the herd consists of 70% cows whereas the 30% buffaloes are highly suitable or recommend as proposed capacity for dairy farming. The ratio of these dairy animals is divided into 35 cows and 15 buffaloes.
Dairy Farming in Pakistan Project Investment:
The total cost of the project is Rs. 5,128, 691 out of which capital cost of the project is Rs 4, 436, 011for the purchasing of animal and construction of shelter house for them and rest of the cost is left to meet the working capital requirements. The proposed pre-feasibility is based on the assumption of 50% debt and 50% equity. However, the investor can also change the debt and equity as per requirement.
Dairy Farming in Pakistan Success Factors:
The Commercial Dairy farmers are totally dependent on land, labor, and It is highly complex because it includes breeding, management, feeding, housing, disease control, and hygienic level etc. the process or art of optimal utilization of resources and means for maximizing productivity and profits.
The low yield animals and uneconomical to keep so they should be culled, the dairy animals on the high yielding hybrid level of forages and on high nutritious can be adopted.
The dairy farmers must have practice in feeding for growth, lactation, pregnancy, or maintenance, hygienic milk production on the farm.
Timely vaccination against Rinderpest, black Quarter, Foot and Mouth Diseases, mastitis and parasite control.
Dairy Farming in Pakistan Market Potential:
Pakistan is considered the 5th country in the production of milk production over the world. The major cities of milk intakes are included Karachi and Lahore. In rural areas milk is used as Desi ghee, yogurt, whey, and butter. The ghee from buffalo milk is white whereas the ghee from a cow is yellow. Dahi or curd is also another popular dairy product and Khoya is also a popular sweet. Many companies are processing to formulate the different type of milk such as skimmed milk, pasteurized milk, UHT milk, condensed milk and milk powder are common. So check complete detail about Dairy Farming in Pakistan Business Plan Cost Feasibility Report.