The estimated population of the country is 162 million ("Pakistan", 2008). Karachi as the country's largest city has a population of 5,103,000, (ibid.), is called mini Pakistan with all sort of ethnic groups, including Punjabis, Pashto, Sindhi, Saraiki, Urdu Speaking, Baluchis and Afghans residing in with religious backgrounds of Islam, Christianity, Hinduism, Sikhism and Buddhism. Multiple languages are therefore spoken along with official language English and national language Urdu ("Pakistan Education", 2008). It also serves as a major hub of higher education  in South Asia, and the wider Islamic World ("Karachi", 2009).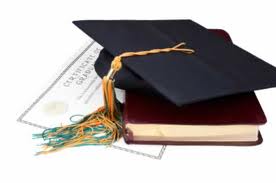 Education in Pakistan is divided into five levels: Primary (grades 1 – 5), Middle (grades 6 – 8), Secondary (grades 9 – 10), leading to the secondary school certificate; Intermediate (grades eleven and twelve), leading to a Higher Secondary School Certificate; and University programs leading to graduate and advanced degrees ("Pakistan", 2009).
Pakistan also has a parallel secondary school education system in private schools, which is based upon the curriculum set by the University of Cambridge. Some students choose to take the O levels and A Levels exams, which are administered by the British Council in place of government exams. There are currently 730 technical and vocational institutions in Pakistan. The minimum qualifications to enter male vocational institutions, is the completion of grade 8. The programs are generally two to three years in length. The minimum qualifications to enter female vocational institutions, is the completion of grade 5 (ibid.).
All academic education institutions are the responsibility of the Provincial governments. The federal government mostly assists in curriculum development, accreditation and some financing of research. English medium education is to be extended, on a phased basis, to all schools across the country. Through various educational reforms, by the year 2015, the ministry of education expects to attain 100% enrolment levels amongst primary school aged children, and a literacy rate of 86% amongst people aged over 10 (ibid.).
Schooling in the country generally starts with 1st grade, although, in private sector, now, a very positive attitude toward Montessori and Kindergarten schooling system is visible. Children are normally enrolled with an age group of 2 – 3 years. The schooling lasts up to Matriculation or O Levels, expanding to a period of 10 – 13 years ("Education in Pakistan", 2008).
The condition of education in Pakistan is not very healthy. "The country's literacy rate is just 54 percent with 66.25 percent for men and 41.75 for women" but unofficial estimates suggest that functionally the literacy rate is just 35 percent according to Human Rights Commissions of Pakistan, Annual Report, 2004 (Xhaferri & Iqbal, 2008, p. 21). The major problems that confront education in Pakistan are identified as low enrollment and high dropout rates, low female participation at every level, examination based on rote learning, poor physical facilities, and shortage of trained manpower and the absence of creativity in managerial systems (Abbas, 2006).
" … Pakistan lacks in an equitable education system. Educational indicators remain alarming, which include low public spending, low literacy and enrollment levels, high dropout …, unequal opportunities, poor infrastructure and lack of trainings for professional development of people engaged in education sector." According to 'UNDP Millennium development goals Pakistan' report Pakistan is not on the right track to achieve it in all levels by 2015. This situation explicitly reflects the state of education in the country, which may be rooted in the unsuited policies or not having actual implementation ("Commitment of top winners on education", 2008).
Education is a basic human right. In Pakistan free elementary education is the state's responsibility, according to article 2 – AB of constitution, but unfortunately, it has never been a top national priority. It did never get serious attention and adequate resources. Today there are 27 million children in the primary school age bracket 5 – 9, of whom 13 million are not enrolled. Approximately 50% of enrolled children drop out before completing primary education. In Pakistan there is 36.3 % literacy rate, 51% net primary enrollment ratio and 50.3% adult literacy (ibid.).     "So far nine educational policies have been announced by governments, though the major portions of the policies remained the same, however implementation of the policies varied in nature and spirit depending on the priority of each successive government" (ibid.).
Students particularly girls amongst Matric students in rural areas have  the lowest enrollment rates due to lack of proper infrastructure and accessibility. (World Bank, Policy Notes; June 28, 2006) According to Human Rights Commission of Pakistan, (2006) 78 percent of primary schools in rural areas are without electricity, 40 percent without drinking water while 60 percent are without toilets. According to another estimate, 15 percent of middle and high government schools across the country are without buildings, 52 percent without boundary walls, 71 percent without electricity and 57 percent without toilet facilities (Xhaferri & Iqbal, 2008, p. 21). "Education has never been Pakistan's strong point." N. Khan (2002) writes elaborating the condition of government schools in these words:
The condition of government schools all over the country and the quality of education being imparted there are going from bad to worse, day by day. Thousands of government schools are 'ghost schools,' existing on paper only. The buildings, mostly in rural areas, that were meant to house these schools are either dilapidated due to negligence or have been converted into otaqs (drawing rooms) for the local wadaras (land owners). ("Education in Pakistan", May 2, 2008)
According to Chandio (2006, p. 21) about 3,000 schools in the province of Sindh are without buildings and more than 15,000 schools are without power, water, furniture and better learning materials in classrooms. The province faces a shortage of 10,000 primary and secondary teachers. Daily Jang (September 3, 2008, p. 14) states that there are a number of problems with secondary schools in Karachi e.g. the roll call of the girls students is not being noted in government girls' schools due to non – availability of attendance registers. As a result the attendance of girls is even less than 10 percent of the total number. A survey report of Government Girls Secondary Schools in Karachi reveals that no morning assemblies are being held. There is no proper arrangement for drinking water. The reason for the absence of basic necessities in the schools is said to be the extravagancy of funds that have no records on papers (ibid.).
Ahmad (2008, p. 21) also writes that ordinary schools in Pakistan are "extremely ill – equipped, devoid of essential material resources and facilities." The schools are generally without drinking water, proper toilets, classroom furniture, text books, electricity, fans, windowpanes and playgrounds. Ahmad draws the picture of Pakistani schools in the following words:
Government schools lament about the long and tedious procedures to acquire the funds for necessary furniture and other infrastructural components.  Private schools, especially the low and medium scale ones, complain about insufficient means and lack of options pertinent to investment in the school infrastructure. Community schools, which are present in some locations, refer to lack of initiative on the part of community – based organisations and donor agencies. (ibid.)
"The education system in Pakistan is characterized by high dropout rates during primary school, a shortage in capacity of both middle and higher – level schools and technical and vocational training centers, and insufficient access for female education." There are inadequate opportunities for female education which later on contribute significantly to the low female labor participation. "There is a need for a more equitable distribution of education between genders" (Shah, 2005, p. 49). The main thrust of education in Pakistan is on primary enrollment (ibid.) while "student dropout rate in Pakistan is the highest in South Asia with only an estimated 10 per cent of the population finishing 12 years of schooling" (Dawn, 2008, p. 21). "The World Bank reports that 15 per cent of children in the 10 to 18 age group, who have attended primary school at some point in the past, dropped out before completing primary school in the 2001 – 02 academic year" (ibid.).  "The high dropout rate that is routinely experienced in … primary schools is largely attributed to the drab appearance of buildings, inadequate facilities and an overall repulsive physical environment." Children can learn something only if they are comfortable with space and surroundings (Ahmad, 2008, p. 21).
The public sector carries most of the weight of delivering education to people in Pakistan. 72 percent educational institutions, 56 percent teachers and 62 percent enrollments belong to public sector. However, the private sector is rushing in to cater to the demand for better education at a range of prices with varying quality. This phenomenon is prevalent primarily in the urban areas. Private sector serves a great number of population at pre – primary and primary level as almost 30 percent of primary school children go to private schools in Pakistan (Xhaferri & Iqbal, 2008, p. 21).
Shah (2008) writes that during last two decades basis, research on process of learning has a lot of implications for classroom environments and practices within classroom. In developed countries these implications tried to be bridged with classroom and a more learner – centered, knowledge centered and community centered setup is emphasized. Most of the schools, in Pakistan, ignore individual learning needs by setting fix syllabus, time tables and teaching methodologies.
Secondary school in Pakistan begins from grade 9 and lasts for four years. Upon completion of grade 10, students are expected to take a standardized test administered by a regional 'Board of Intermediate and Secondary Education'. Upon successful completion of this examination, they are awarded a 'Secondary School Certificate' or SSC. This is also called matriculation certificate or Matric for short. Students then enter college and complete grades 11 and 12. Upon completion of grade 12, they again take a standardized test which is also administered by the regional boards. Upon successful completion of this test, students are awarded the 'Higher Secondary School Certificate' or HSSC. This is called the F.Sc./F.A. or 'intermediate'. There are many streams students can choose for their 11 and 12 grades, such as pre – medical, pre – engineering, humanities, social sciences, business, and theology. Some technical streams have recently been introduced for grades 11 and 12. It is important to note that the two subjects 'Pakistan Studies' and 'Islamic Studies' or Islamiyat are compulsory and taught at every level ("Secondary Education," July 28, 2008).
There are major difficulties in Pakistani education system related to weak curriculum, lack of facilities and incompetent teachers at secondary level. There is also an issue of having a two – tiered system where the students from the elite class follow the "O" and "A" levels curriculum instead of Pakistan's domestic low quality curriculum. Pakistan is one of the only 12 countries that spend less than two percent of their GDP on education (Xhaferri & Iqbal, 2008, p. 21).
Attaining quality education, therefore, is very expensive in Pakistan which most of the students and their parents across the country cannot afford. As an example full course of studies at Beacon House Business School, Rs. 212,000 are required; MBA at LUMS costs Rs. 585,000 and for BA/LLB/MS or BSc (Hons) approximately Rs. 253, 000 are required (ibid.). On the other hand "it's not unusual in Pakistan to hear of public schools that receive no books, no supplies, and no subsidies from the government. Thousands more are 'ghost schools' that exist only on paper, to line the pockets of phantom teachers and administrators." (Belt, 2007, p. 59)