How To Calculate CGPA In Pakistan is the purpose to write this blog so it can contribute well in the academic excellence. It is justified reading that may help out in terms of how is CGPA calculated? how can I convert CGPA to percentage? how do I convert GPA to a 4.0 scale? and finally what is 2.5 on a 4.0 scale? These are some basic questions need to be answered here in this blog post. CGPA calculation is the basic mantra here that can handle the grading system in education in Pakistan. Five Marks For Taking Class IX Mock Test also beneficial reading.
It is the common observation that students are sounds confusing in terms of 82 and 60 percent marks into GPA. What GPA of the student if his marks are 60 percent. Therefore, we are going to share Table form of the formula known as exact measurement aspect for the CGPA.
How To Calculate CGPA In Pakistan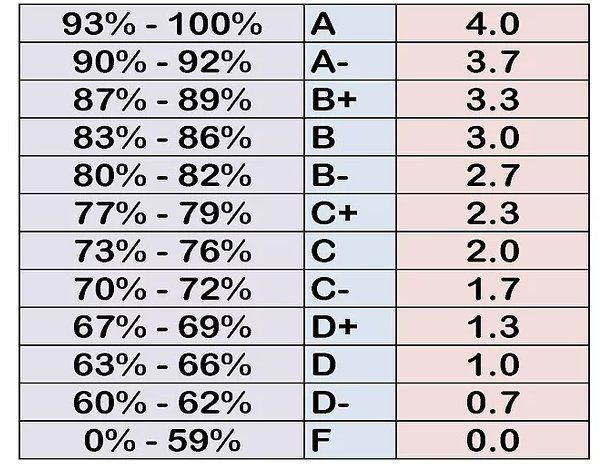 For example, scale differentiates between 0 to 59 percent this grade is FA and CGPA would be 0.0. The second aspect clarifies about the 60 percent to 62 percent. It is designated as -D grade with 0.7 CGPA. The third version of scale deals with the 63 percent to 66 percent marks with D grade and 1.0 CGPA as the whole.
The D plus grade includes the 67 percent to 69 percent and the CGPA would be calculated as 1.3. These are some important calculated basis to makes thing certain to measure the relevant approach as best as it should be. It ideally clarifies the How To Calculate CGPA In Pakistan. 70 percent to 100 percent are most important grading and CGPA numbers that every student wants to obtain indeed. The C plus, B neutral, B negative, B positive, A negative, A positive and A neutral are some important steps that show How To Calculate CGPA In Pakistan.