Learn Small Investment Opportunities in Pakistan as the concept of mostly Pakistani people is that if you want to start your own business or you want to invest you money into some business then it is necessary that you have huge amount of money but that is not true as there are many ways if you invest your money wisely where just small amount of money is needed to invest and in return you can earn a lot from there. It is said that money catches money and the real example of this phrase is can easily seen in Pakistan as rich is going to be more riches and poor is going to be more poor. So Investment is really important as you cannot survive from the money you saved. If you want your secure future then it is very necessary that your money is invested in some kind of business or you become an entrepreneur through this business so that you can earn monthly from you small amount of investment and the circle of the life continue. Here down are some ideas if you are searching for Small Investment Opportunities in Pakistan so read this article till end.
Small Investment Opportunities in Pakistan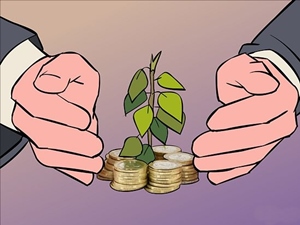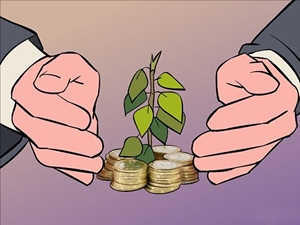 Small Investment ways explained here explored after research and development of socio-economic conditions currently prevailing in Pakistan. The self-employment is one of the finest aspects of educated youth of the country. Under every new government, it is possible that self-employment maintain the association between the GDP growth as expected and GDP growth in reality. Agriculture, industry, services and economic growth are interrelated aspects majorly boost the self-employment in Pakistan with just little investment. The below-given ideas shadow of the fiscal policy of the current government. It maintains the approach from the grassroots level to major level. The importance of self-employment ideas maintains the focus towards the strong governmental stance.
Small Business Investment Opportunities In Pakistan
World is now going to E Commerce business so it is the best time to make your own website because this is the one of the best way to earn money with just small amount of investment. So you can start you blog of news, technology, certain business or any other idea in which you are interested and you think you have the capabilities to tell your user about that category. It is nice start when you are ready to  grasp the knowledge of Small Business Investment Opportunities In Pakistan.
Open a Shop:
The best Small Investment Opportunities in Pakistan is that you open your own shop as there is no shame if you earning money through Halal ways even what if you are educated every business starts from a zero level as if you do not start from zero you will never had a full grip on your business so open your shop and earn money
Buy a Franchise:
If you have money then you can even buy a franchise of other business as this business is already in running position, it has much market value and brand recognition so there are more chances of tha business that it can be run easily and will take you to the break even point very early. So your lot of money can be saved which you have to invest in introducing your own shop name and to build a customers trust.
Buy and Sell Vehicles:
Vehicles is the need of modern society as now a days no one travel on a cycle but every second person have motor cycle and every third person has a car in their homes so why don't you start buying and selling of bikes and cars. You can purchase a bike or car which need a little furnishing as it will be your in cheap amount and after little furnishing you can sell it through your own personal relation or olx the one of the biggest buying and selling portal of Pakistan and now these days this is the best Small Investment Opportunities in Pakistan.
Only go for Halal earning:
If you are Muslim then Halal earning is very important for you so do not go for the investment in banks as these all works of the interest system that is not halal in Islam. No doubt if you submit your amount into fox deposit then you will got enough money on interest every month but this is not the way of Islam and remember that you are a Muslims so try to be on Halal Business.