What is going on in Pakistan Now a day? This is a simple question felt by every Pakistani. Current Affairs of Pakistan 2018 MCQs with answers has prepared for students who are looking for Current affairs of Pakistan. 2018 years brought many historical changes in Pakistan history as Nawaz Sharif has disqualified from Party leadership and PM ship in Pakistan, First time a person from Balochistan became the Senate Chairman, West Indies Cricket team came to Pakistan to play cricket matches in Karachi and many more.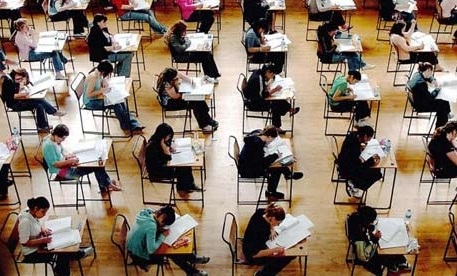 Current Affairs Of Pakistan 2018
2018 January:
Pakistan Launches Application "Surfsafe" to control Cyberextremism.
India beat Pakistan by 203 runs and enters ICC U-19 World Cup Final 2018 On 31 January 2018
First international exhibition Gwadar Expo held on 29 January 2018
PM Abbasi inaugurates DigiSkills programme On 31 January 2018
2018 February:
Nawaz Sharif has disqualified from the Prime minister post as well as from the party chairmanship. He was found dishonest to parliament and found employed at Dubai based Capital FZE Company. He declared dishonest according to the Section 99(f) of ROPA and Article 62(1)(f) of the constitution of Pakistan 1973. After his disqualification from Prime ministership, he also disqualified from the being the Chairman of Pakistan Muslim League Nawaz (PML-N). The chief justice of Pakistan Saqib Nisar declared that a person who is disqualified under Article 62 or 62 of the constitution cannot remain the Part Head as well on 21 Feb 2018.
ground-breaking ceremony of TAPI project Held on 22 Feb 2018
KPK bans sale, import, manufacture of Chinese salt On 22 Feb 2018
2018 March:
The Current Chairman of the Senate of Pakistan is Muhammad Sadiq Sanjrani. He was elected on 12th March 2018. He is from Balochistan and it is the first time when the Chairman of Senate is Balochistan. Sadiq Sanjrani is from the southwestern province of Balochistan and worked as the advisor to various political leaders. He won 57 votes out of 104 votes. A chairman senate is the president of the upper house and serves as the president of Pakistan when the President of the Islamic Republic of Pakistan is absent. He is selected by the majority members of the Senate through voting.
Chief Minister of Punjab Shahbaz Sharif is appointed as the acting president of the part after the disqualification of Prime Minister. He was elected acting president of the Pakistan Muslim League Nawaz on 13 March 2018 on the recommendation of Mian Muhammad Nawaz Sharif who is the former prime minister and former president of this party. PMLN Chairman Raja Zafarul Haw and Shahbaz Sharif passed a resolution to declare Nawaz Sharif as the Leader or Quaid of the party.
Islamabad United won the final Match of Pakistan Super League 3 by three wickets in hand on 25 March 2018. It was the match between Islamabad United and Peshawar Zalmi and Peshawar Zalmi decided to bat first by winning the toss. Islamabad United chased the target in 17th over and won the trophy. Luke Ronchi declared the Man of the Match.
2018 April:
West Indies Team came to Pakistan to play three matches on 1st April, 2nd and 3rd April in Karachi. Three T-20 matches had played between these two teams on 1st, 2nd, and 3rd April 2018 in Karachi. This tour was organized to promote friendship between Pakistan and West Indies after the successful hosting of PSL in Pakistan by Pakistan.  Pakistan Cricket Team won All three matches against West Indies under the captaincy of Sarfraz Ahmed. Those West Indies players, who participated in this tour had offered extra incentives by the Cricket West Indies.
CH Shujat the president of Pakistan Muslim League Q launched Book title Sach Tu Yeh Hai. In this book, he described the details of Hussain's brief stint as the country's prime minister and his interaction with other political leaders through his career. The book was launched on Tuesday 8th April 2018 and consists of 328 pages. In this book, he also discussed the detail about Nawaz Sharif, Pervaiz Musharaf and former prime ministers.
Pakistan at 7th place in Commonwealth Games 2018 hockey on 13 April 2018
2018 May:
Federal Interior Minister Ahsan Iqbal was shot in Narowal district on 06 May 2018 evening when he was leaving the meeting which was arranged by the MPA Rana Manan on his residence In Qasba Kanjrod Narowal. The Attacker Abid Hussain who is also from the Narowal fired two fire in his right armed and was arrested on the spot and shifted to undisclosed location for investigation.
On 10th May 2018, The National Assembly was informed that more than 650 employees of Pakistan International Airlines were found holding fake degrees. Out of 391 employees who had the fake degree have been dismissed from duties while rest are under investigation. Almost four pilots who have also investigated have fake degrees.
Pakistan Telecommunication Authority PTA has launched Mobile devices Identification, registration and blocking regulation system DIRBS to block smuggled and stolen phones in Pakistan. This new system was launched on 10th May 2018 and which uses distinct IMEI number of devices to monitor mobile phones. Those IMEI which are smuggled will be banned in Pakistan by the PTA.
Pakistani High Commissioner Tariq Azim Khan was invited on 12 May 2018 to inaugurate First Muhammad Ali Jinnah Park in Canada. This park is located in Tim Sale Northern Lights South Pointe Winnipeg Manitoba.
The KPK FATA merger finalized after PM signs KPK-FATA merger bill on 31 May 2018. 
2018 June:
All provincial and national assemblies dissolved on 1st June 2018
Dollar Reached at 125.5 against Pakistani Rupees On Mid of June 2018
2018 July:
US Removes Pakistan from Human Rights Watch List on 1st July 2018
America Issues Health alert To Pakistan On 06 July 2018
Nawaz Sharif, Maryam Nawaz And Retired Captain Safdar detained in Avenfield property case on 07 July 2018
2018 August:
Suicide Attack At Pak Afghan Durand Line caused 40 causalities of soldiers on 4th August 2018
2018 September:
Pakistan temporary closes Jalalabad Consulate In Afghanistan on 2nd Sep 2018
PAF participated in Radom International Air show in poland on 04 Sep 2018
Dr Arif Alvi elected as 13th president of Pakistan on 05 Sep 2018
2018 October:
LT Gen Asim Munir appear as New ISI Chief on 2nd Oct 2018
18 international NGOs been asked to stop operations and leave country On 08 Oct 2018
Pakistan test fires nuclear capable ballistic Ghauri Missile On 09 Oct 2018
Pakistan PM launches Naya Pakistan housing Scheme on 11 Oct 2018
2018 November:
Pakistan PM visits China on 2nd Nov 2018
Pakistan became member of International Telecommunication On 6 Nov 2018
Pakistan first AstroTurf cricket stadium in Balochistan inaugurated on 16 Nov 2018
PM Imran Khan performs ground breaking ceremony of Kartarpur Corridor today on 28 Nov 2018
2018 December:
NAB Special Prosecutor Imran Shafi resigns over personal reasons on 05 Dec 2018
Azam Swati resigns as federal minister after case investigation started against him on 07 Dec 2018
NAB arrests Saad Rafique, brother in Paragon housing scandal On 11 Dec 2018
These are Current Affairs Of Pakistan MCQs that you can check from this site. These MCQ questions are about Pakistan Current Affairs and International Current affairs. In this article, you will learn about the Current Affairs Of Pakistan 2018. Further if you want us to share your compiled knowledge then you can share with us in the below given comment box.