Prime Minister Youth Training / Internship Scheme 2018 PMYTS phase 3 Apply Online Date so all the Eligibility Process, Online Registration and complete introduction of the Youth Training Program is available here on this page. Shahid Khawan Abbasi PML (N) in now in the government in this tenure and when the PM address second time to the nation in this addressing the focus of the speech is on the six development schemes which are soon launched by the Government just to facilitate the youth. Youth is the back bone of the progress of country but due to poverty rate in out country is too much so the youth of the nation cannot able to get opportunity to show their skills on the other hands they also do not have much financial resources too so to overcome this big issue one of the scheme for youth is Youth Training Scheme
Introduction of Youth Training Program 2018:
PM Youth Internship Program 2018 is a project in which all those students who have completed their 16 year of education from any HEC recognized University will able to get a chance of internship in many private and governmental organization. This is the best way to train the youth of the nation as through this way they are able to get s stipend of 12,000 every month so that they can also support their family financially. The other benefit of Youth Internship Program instead of the financial is that a fresh graduate has a experience letter of working one year which will help them to get a job in different multinational companies in Pakistan as they demand a good experience. This scheme will provide each eligible students a better career opportunity and employment so if you are eligible for the internship program then capture this opportunity.
Prime Minister Youth Training / Internship Program 2018 Apply Online Date
Prime Minister Youth Training Program 2018 Eligibility Criteria:
All those candidates of Pakistan who have completed their 16 years of education from any Higher Education Commission HEC recognized institute
Candidates who have done 3 years diploma after Matric and Intermediate are also eligible
Madrasa Graduate are also eligible
The age of the candidate is not more than 25 years at 28-02-2018. One year age relaxation will be given to the students of the less developed areas of Pakistan.
That is all about the eligibility criteria no matter in which city of Pakistan are you if you laid down in this age and educational criteria then you are eligible for this scheme.
Prime Minister Youth Internship Program 2018 Online Registration and Application Procedure:
Online registration and Application Form Procedure for the PM Youth Training Scheme 2018 PMYTS phase 3 is not started yet as Government is making arrangement yet so as soon as all the arrangements has been made the Government will initiate this project and all the eligible candidates of this scheme can get their application form and even can register them self from this page easily.
PM's Youth Training Programme
Government Employer Registration Information Form
Private Employer Registration Information Form
Last Date For Apply: 2018

Monthly Fixed Amount will be Stipend Rs. 12,000/-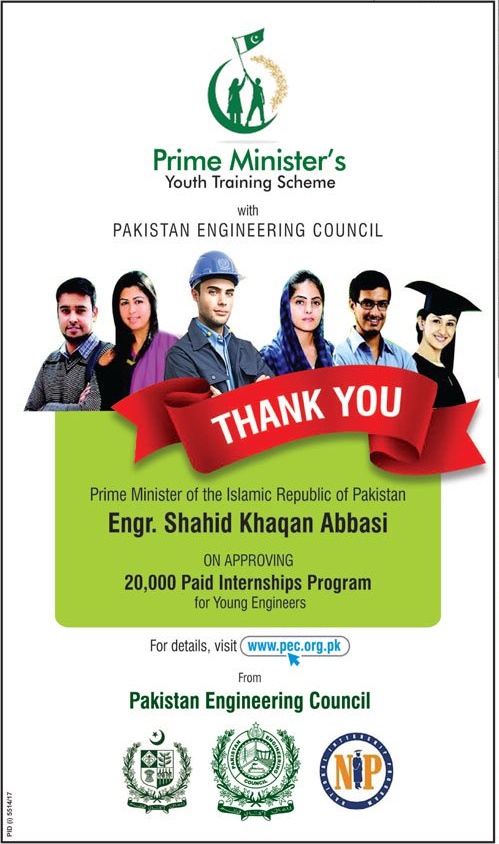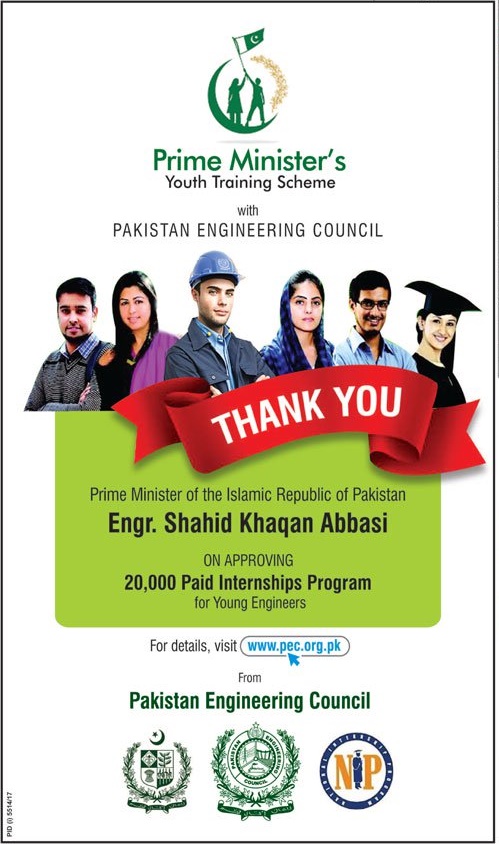 There will be 50,000 students every year who get a chance to work for the one whole year in different private and Governmental organizations as fully professional way that will enhance their abilities and skills  according to their specialization. To initiate this process an amount of Rs. 4.0 Billion budget is allocated from the federal government Pakistan. All the top class management consulting organizations working in Pakistan are the part of the executive agency of this Prime Minister Youth Training / Internship Program 2018 Apply Online Date