There are several fields and sectors in Pakistan which have grown dramatically in the past 2 decades as they have made their sector as one of the greatest career opportunities by providing surplus employment to the people having ranging and diversified qualification and expertise. Amongst such sectors banking is one of the top names in such respect. In Pakistan career in banking sector is very much attractive and mouthwatering which have provided numerous employment opportunities and at the same time has shown immense potential for growth.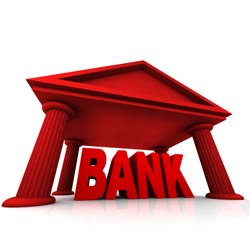 The traditional view regarding the banking sector was that only those candidates who have relevant qualification and skills regarding the finance, so the banking field was being restricted to only the candidates having education in finance. But with the increasing competition and high modification in the banking sector the growth in the sector has increased. Now the banking sector is acquiring and in need of the marketing, Human resource and finance educated candidates which have opened the vast gates for the all the candidates. The establishment of HR department with proper recruiting procedures implemented has made this sector in need of hiring HR professionals. And with the passage of time as the competition has taken the hype and so many banks have emerged in the sector has also identified the needs of marketing professionals so that competitive advantage is also attained in the market.
The growth of the sector is being demonstrated by the fact that beside all the national groups which have made an impact in this sector there are numerous international brands which have made their impact and worth in this industry. So involvement of international and national brands has just added an additional charm in this sector which has attracted the people having the business education and the qualification in the relevant fields to polish their career in the banking sector of Pakistan.
Being a graduate in business education which might include the BBA, B.Com and MBA in HR and marketing can play their vital role in the banking sector and can simply grow their career I their respective fields, while the candidates having BBA, B.Com, MBA, ACCA and ACMA in finance can obtain their jobs regarding the financial transactions and obligations of the banking sector. So the gates are open for majorly all the graduates in the banking sector of Pakistan. So candidates should head toward this respective sector and create their own successful career in the competitive world.