Askari Bank Limited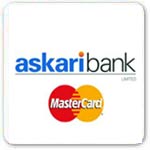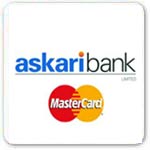 Askari Bank Limited Pakistan is among the quality Banks In Pakistan. In the sense of Banks there are many aspects is very important to know for Customer either deposits its personal income or not. With in the Market of Pakistan peoples are very much conscious about their income, so now a days customers are liked to deal with that banks which cares for their money and believe in after transaction facilities. Askari bank Limited is also having the services which is mostly demanded regarding Banks in Pakistan now a days.
Askari Bank Limited formerly known as Askari Commercial Bank, is one of the quality banks in Pakistan. Its activities are to provide lending, depository and related financial services. As of 31 December 2008, the bank operated in 128 branches, as well as 1 offshore banking unit in Bahrain. Askari commercial Bank was incorporated in 1991 and was headquartered in Rawalpindi, Pakistan.
Askari commercial Bank's agricultural banking products and services include various finance products that include tractor finance and easy loans for farmers. As on December 31, 2007, the bank had equity of PKR 182.17 billion, with over 800,000 banking customers, services by 6,808 employees.
ATMs Network Of Askari Bank Limited
Total ATMs:     90
On Site:     72
Off Site:     18
Branches Of Askari Bank Limited
Total Branches:     66
Main Branches:     65
Sub Branches:     1
Askari Bank Limited Social Responsibility Of education

• Sponsorship of Annual Function of the Old Hailians Association
• Sponsorship of branding for Islamic Educational Convention
• Sponsorship of Exhibition on International Conference on Medical Education
• Sponsorship of Lahore Grammar School's Annual Play 2009
• Sponsorship of Old Ravians Union event through publication
• Sponsorship of TNS Film Festival organized by BPS, School, Lahore
• Sponsorship of Zenith Leadership & Development Program, Karachi
Askari Bank Limited Products/Services:
Agriculture Banking
Kissan Evergreen Finance
Kissan Aabpashi Finance
Kissan Livestock Finance
Farm Mechanization Finance
Kissan Tractor Finance
Branch Banking
Deposit Multiplier Account
Investment Certificates
Askari Mahana Bachat Account
Roshan Mustaqbil Deposit
Value Plus Deposit Account
Paishgi Munafa Account
Rupee Traveler Cheques
Consumer Banking
Ask 4 Car
Visa Debit Card
Mortgage Finance
Personal Finance
Master Card
Islamic Banking
Ijarah-Bis-Sayyarah
Home Musharakah
Askari Bank Limited Internet Banking:
httpss://secure.askaribank.com.pk/
You can connect for online transaction from allover the world through above given link of Internet Banking of Askari Bank Limited Pakistan.
Askari Bank Limited Career:
https://www.askaribank.com.pk/careers.php
Above given URL is the link of getting Job In Askari Bank Limited Pakistan. The schedule and venue for the interviews are also being communicated to the successful candidates through telephone calls, letters and emails. In case of any quarry you may contact Mr. Raja Shafiq at 051-9063428.
We thank you very much for your interest in Askari Bank and wish you best of luck!
Askari Bank Limited Contact:
Registered Office /Head Office
AWT Plaza, The Mall,
P.O.Box 1084, Rawalpindi.
Tel : (051) 9063000, Fax: (051) 9272455
Call Center
The Call Center would provide a single point of contact for all of its customers, for further queries please call: 0800-00078