If you want to Free Download 8th Class Smart Syllabus 2021 PDF Download then you can get these question paper from this page easily as we have collected each subject that includes English, Islamiat, Math, Science, Social Study, Urdu smart syllabus so that if you are appearing in the final exams of 8th class then you do not have to face any kind of problem regarding this. smart syllabus of each subject reacts as the guess paper which completely explains to a student what kind of paper pattern you are going to face in the examination hall on the day of examination. Check also the 8th Class Smart Syllabus 2020 PDF Download. The first exam of the 8th class would be in February 2021. So, students, it is advised to you that do start your preparation today because you have just a few months left from the commencement of the 8th class annual exams 2021. But here, check the smart syllabus of Class 8th here.
8th Class Smart Syllabus 2021 PDF Download
The 8th Class Smart Syllabus 2021 PDF Downloads you can see here are officially announced by the higher management of the PEC so you do not have to keep yourself in any kind of doubt that it is the original one or not. ilm.com.pk is the fastest growing educational website of Pakistan so this honor came from the trust of students like you so it is our prime responsibility to facilitate you at our level best. 8th Class Smart Syllabus 2021 will be shared here.
[embeddoc url="https://ilm.com.pk/wp-content/uploads/2020/11/5-8.pdf" download="all"]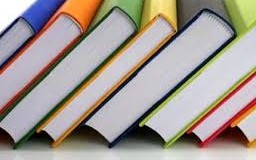 8th Class Smart Syllabus 2020
We know that how much important is the 8th class is for you when you also feel so much pressure because of the board exams. Prior to those exams, you do not go for exams like this so little bot tension is there in your mind. But let me tell you that you do not have to worry about it because these 8th Class Smart Syllabus 2021 PDF Download will really help you in preparing yourself.
All smart syllabus are in PDF format so to view these question papers you have to install a PDF reader on your computer so that when it is downloaded it can easily be open. To download the file you just have to click on the Subjects part of what smart syllabus you want to download and then the smart syllabus of that subject of 8th class will be saved to your computer.