King Edward Medical University Review
Why King Edward Medical University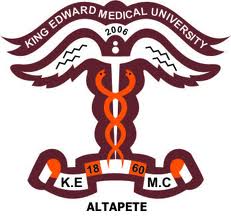 King Edward Medical University is the university which is the Medical university gives the Medical students the facilities essentials for the living the Medical students of Pakistan.This is the University which gives the environment better for the students both for enhancing and enjoying the opportunities of the Pakistan's competitive environment regarding education.
History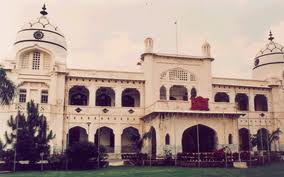 King Edward Medical University was established in 1860. It is one of the oldest medical institution in the South Asia, after Medical College Kolkata (1835) in India. Initially known as Lahore Medical College in 1886. Both the college and the attached hospital (Lahore Dispensary) were small compared to the current size.
The first academic building was completed in 1883. The university and the attached hospital was built piece by piece by the funding and efforts of several dedicated people in the coming years.
In December 21, 1911, Lahore Medical College was rechristened King Edward Medical College, and was updated to the status of an independent, degree-granting university on May 12, 2005
PROGRAMS
Undergraduates Programs
Bachelor of Medicine and Bachelor of Surgery (MBBS)
Bachelor of Science (BSc)
Postgraduates Programs
Diploma (D)
Master of Science (MSc)
Doctor of Medicine (MD)
Master of Surgery (MS)
Master of Dental Surgery (MDS)
Post-postgraduates
Master of Philosophy (MPhil)
Degree of Doctor of Philosophy (PhD)
Uniform Framework for MD, MS, MDS Programs
Uniform Framework for All M.Phil Programs
CONTACT US
Postal Address of KEMU
King Edward Medical University,
Nelagumbad, Anarkali,
Lahore, Pakistan.
Postal Code.
54000
Telephone
9211145-54
Email KEMU:
[email protected]