http://blog.xorn.org/?p=Binary-Option-Strategies-Of-Primary-Health-Care-91 Binary Option Strategies Of Primary Health Care 91
CMH Lahore MBBS & BDS Admission 2015 Entry Test Result
http://dougbeckers.com/?p=How-To-Win-In-Binary-Options-Secrets-For-Us How To Win In Binary Options Secrets For Us
here What Is Necessary Software For Forex Trading
What Is The Zero Point Correlation Forex
CMH Entry test will be comprises of the total MCQ's Questions. There are total 100 questions you have to attend and the one thing about the wrong answer is that there is no negative marking in the aptitude entry test taken by CMH Lahore.
Admit Card:
When you submit your application form after filling it with correct information to the admission office of the University then the relevant person will give you an admit card that is compulsory to bring with you as  no one is allowed to sit in the examination hall without the admission card. So collect your CMH Lahore MBBS & BDS Admission 2015 card before the entry test date as University will not send admission card though TCS or by mail.
CMH Lahore Entry Test Result:
CMH Lahore Medical College Entry test result  will be declared on the November,  so student can view their entry test result on the official website and on this page too.  so stay connected to check your entry test result from this page.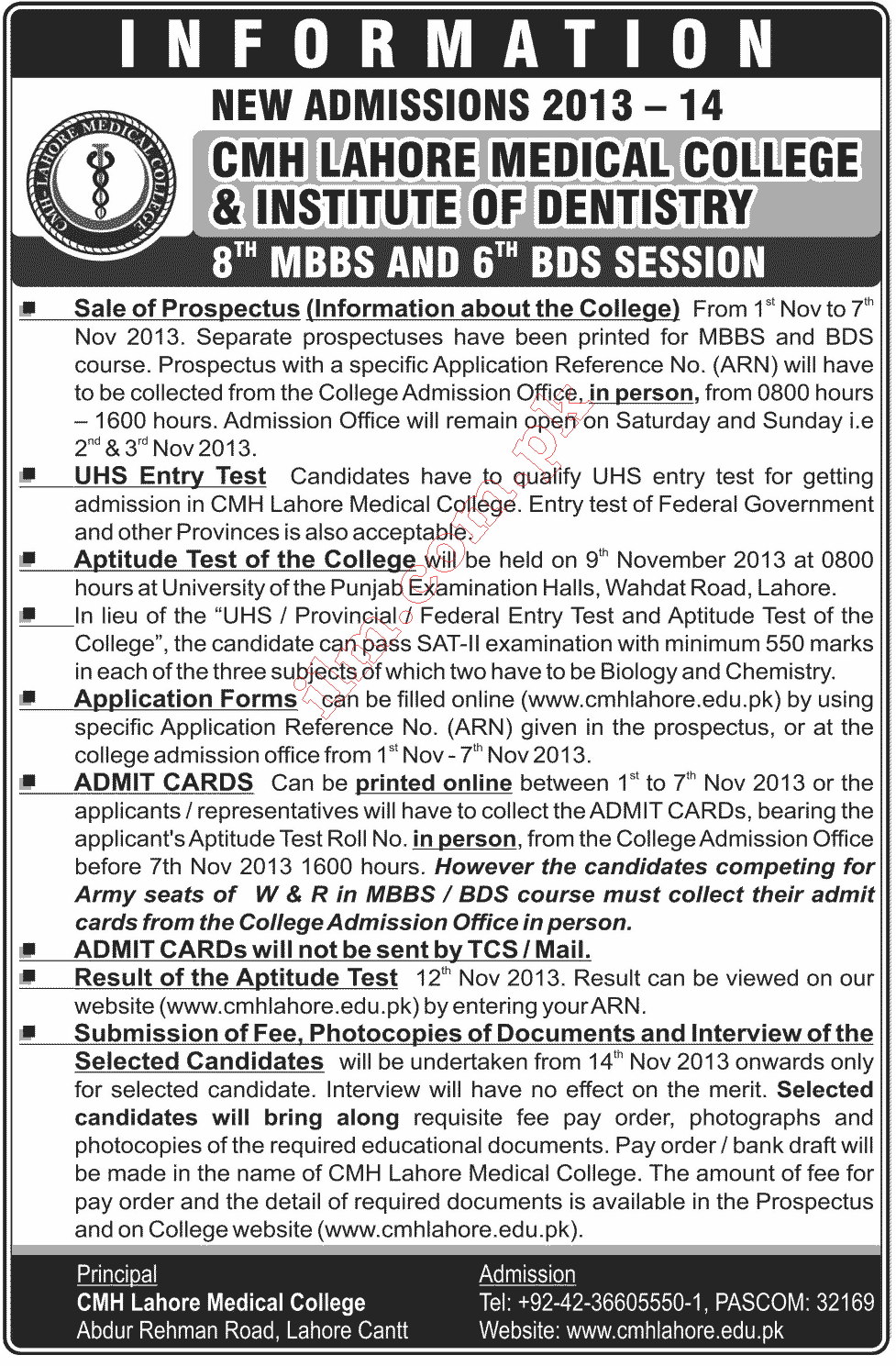 For More Information Contact:
Principal
CMH Lahore Medical College
Abdur Rehman Road, Lahore Cantt
CMH Lahore MBBS & BDS Admission 2015

,