If you are looking for the Pakistan Institute of the Engineering and Applied Sciences PIEAS Entry Test 2015 Date and Result then you are absolutely at the right place as ilm.com.pk is the fastest growing educational website of the Pakistan striving for providing all the solutions to the students of the world regarding education so if you have any problem you can contact to our team which is always ready to respond you anytime you want to. Well Pakistan Institute of the Engineering and Applied Sciences as name showed that this institute is mainly famous from its education delivery regarding the Engineering and applied Sciences. The department of Engineering includes the Chemical Engineering, Electrical Engineering, Mechanical Engineering, Metallurgy and Materials Engineering, Nuclear Engineering, Computer and Information Sciences, Communication and Management Sciences, Medical Sciences and Physics and Applied Mathematics. This University got the ranked from the HEC that is the Higher Education Commission of the Pakistan and also the supervisory body of all the educational institute of Pakistan to make ensure the quality education is being delivered to the student of the Pakistan. So the HEC ranked the PIEAS as the No. 1 Engineering University of the Pakistan which is really a great honor for the PIEAS. Well here is the PIEAS entry test date for the year 2015 and their Result.
PIEAS Entry Test 2015 Date Result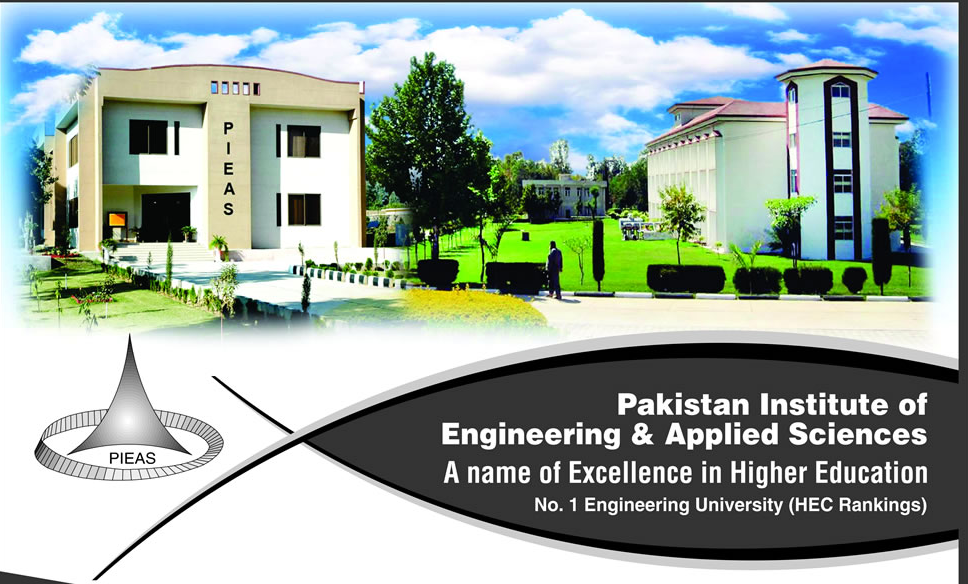 All the PIEAS Entry test dates 2015 will available on this page and on the day of declaration of the result of that entry test you can check your online result from this page also.
As recent there is only one admission open in the Pakistan Institute of the Engineering and Applied Sciences and that is BS Electrical Engineering and BS Mechanical engineering so here is the detail
Entry Test Date:
Sunday June 14th, 2015
PIEAS Entry Test Result:
Entry test result will available on this page after the declaration of the result from the officials so stay in touch with this page.
PIEAS Admissions 2015 Undergraduate Form Schedule Advertisement
PIEAS Entry Test 2015 Date Result
PIEAS Entry Test Sample Paper For BS/MS Past Papers
PIEAS University cames into being before 40 years ago in 1967 and it is situated in Islamabad. The campus of university is spread over 150 acers.  This university one of the best in academics and several metamorphose each of which has radically changed in the physical characteristics .In 1969 this university taken a place as a Quaid-i- Azam University and they start a master degree nuclear technology program and after some years Quaid-i- Azam University successful in program government gave a award for this degree program. Some time ago, in 1972 PIEAS university add a new programs like engineering gradation  and MSC program in all course and also add a new degree  holders programs in physics technology. On these patterns they go successfully on a high ranked in the Pakistan. Other universities does not reach on this stage, this university does work very hard now they work on M.SC engineering course. They work on a faculty how to improve this university reputation. They arrange latest technology computers, instruments in the university.
In 1989 this university has started a new course named as M.SC nuclear programs in which students experiment on different work and after this university has been approved nationally and internationally by the Pakistan Medical and Dental council (PMDC). Post graduate qualification that equivalent to an intermediate diploma is now started on this university. Students have come from different areas to take admission in these universities .PIEAS started different specialized courses and also starts a student's experiment in different laboratories. PIEAS university take the totally focused on student education, training and academics. They have different machines whose students work on it like PC-controller drill machine, PC- controlling milling machine and robotics manipulators.
PIEAS Entry Test 2015 Date Result

,