Binary Options Course Earn 8 Per Day
http://shopival.com/?p=Home-Based-Food-Business-In-Illinois Home Based Food Business In Illinois
http://bmwcoop.com/?option=Top-Binary-Option-Trading-Vega Top Binary Option Trading Vega
Small Business Loans Scheme 2013 PM Online Registration
http://blog.xorn.org/?p=Should-I-Pull-My-Money-Out-Of-The-Stock-Market Should I Pull My Money Out Of The Stock Market
Online Registration:
Online registration of the Small Business Loans Scheme 2013 is not started yet as it is announced by the Nawaz Sharif but he just introduced this scheme but the final executive date is not announced. According to media news the application forms to apply for this scheme will be available to all the youth of Pakistan from 6th October, 2013 and that will be uploaded here ont his page too so stay in touch with this page to get the online registration form of the scheme.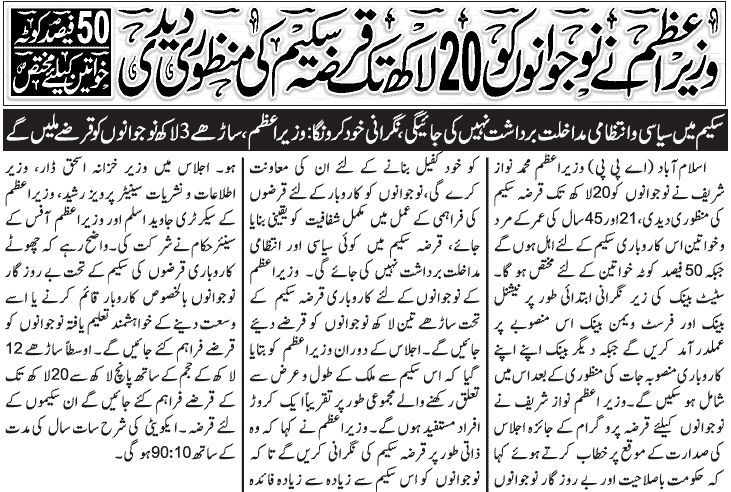 If you laid down on the eligibility criteria of the Prime Minister Scheme then this is the best chance in front of you to get a business loan so that you can start your own business easily. The payback period of this Loan is upto 7 years so it will be not a burden on you so apply and get loan for your business.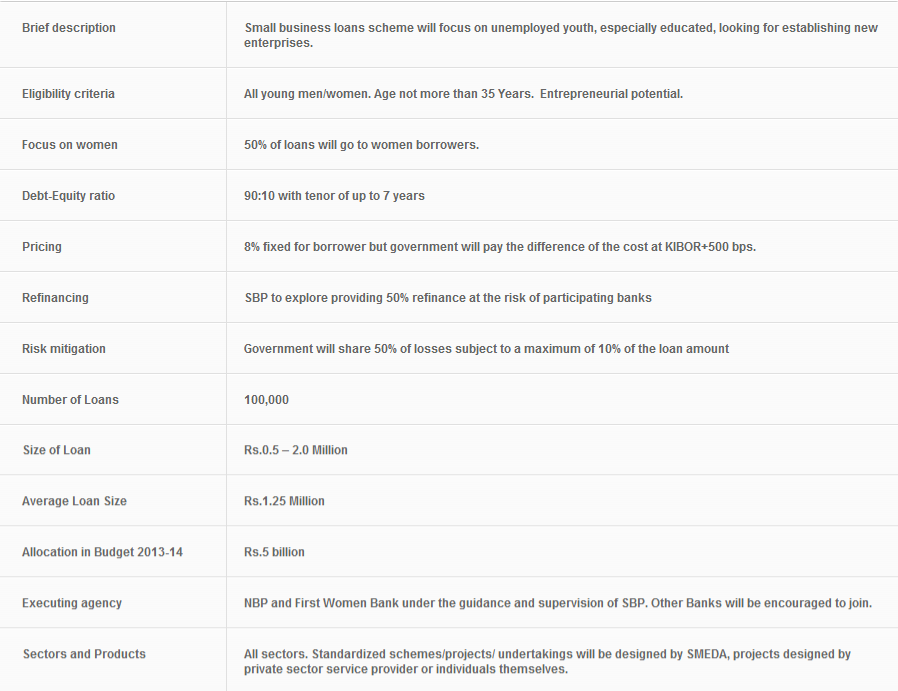 Loan Details:
Loan will be given to all youth that are not more than 35 years old and want to become an entrepreneur by starting its own business. The size of the loan will be from 0.5 Millions to 2.0 Million which will be given to 100,000 one Lakh candidates of the Pakistan. The basic executive agencies of this scheme are National Bank of Pakistan and Women Bank. One thing that is the loan will be given to all sector no matter what you want to start but it will be registered in the SMEDA. Now its upon you you go for an individual business and a partnership.
Small Business Loans Scheme 2013 PM Online Registration

,