Studying abroad provides you a chance to fulfill your dream, which you can't fulfill by living in Pakistan. It is the best way to achieve your dream goals as well as it is chance to plan your long range career. If you have decided to go abroad and study there than first of all you have to plan that what thing you will do there. It is mandatory to plan that how will you manage your time, cost, money and other important things before moving to abroad countries. It is possibility that your desired college or university will ask you about your future plan of studying there for a year in advance.
Things To Do When Pakistani Students Go abroad For Studies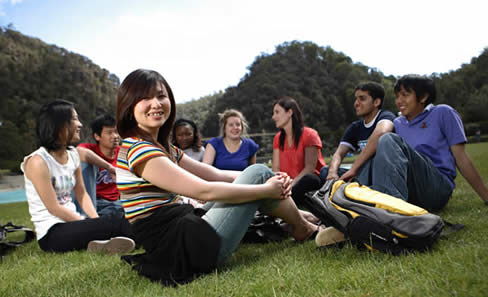 Study Abroad Office:
First of all you have to find a study abroad office through which you can go abroad for studies. They will also guide you that which subjects you should adopt and in which countries you can get your desire subjects. Every Study abroad offices have their well trained advisors and consultants who have complete knowledge about foreign studies programs and foreign affairs. It is possibility that your own college has its own study abroad office but in case if it doesn't have than you can consult to your principle or academic dean.
Field of Study:
First of all you have to decide what you want to study? There is a wide range of subjects in foreign countries, which can you adopt as your major subjects or your elective subjects. It is very difficult to choose major subjects but you can choose your desired subjects. Either you can choose science, business, humanities courses or languages courses, it's all depends on you. Before you depart you have to done some short languages courses so you will not face any difficulties to survive there.
Academic Credit:
It is very important to maintain the maximum grade score in your home university because it depends on your grade scores to decide where and what to study. Your school or college decides either you can go abroad or not on the bases of your studies. You can apply through your college and get an approval in written so you can take admission in abroad. Moreover you can go abroad on scholarships and it is compulsory to attained excellent marks otherwise, it results in cancelation of scholarship and deport to your country.
Grades:
Every country has its own grading procedure and criteria. Besides this some universities only show credits and not show in the form of GPA grade point average, which is very complicated to convert into GPA. Before taking admission you have to clear that either the university provides results in the form of GPA or not, because GPA is acceptable in all over the world.
Languages:
Most of the countries offer subjects in their native languages instead of English. In that case you have to done following language course due to fluency in the host language. You can also take regular classes of their language in their country before startup of study. They also take test to evaluate the language skills.
Timing and Duration:
It is compulsory to know the time and duration of your desired study course because most of the time it happens that one can't afford those courses with their economic resources. You can decide the best time and duration to study abroad by evaluating your degree program. You can also get information from the study abroad campus of your own university. It assumes that longer courses have long lasting benefits.
Location:
Everyone has his own destination places for studies in abroad. Every country or every university has something unique than others. Everyone have their own choice to choose a university. One can like a place due to language, culture or career interest while other focuses on best studies and learning skills. You can decide best place or university for you which meet with your own requirements.
Housing Option:
Housing abroad is one of the essential things to study abroad. Most of the universities provide hostels to students, while other provides housing options with local families of those countries. Most of the universities lend you a room in which you can stay with your roommate of native country. It is very difficult to find best housing facility but you can choose best option for you by consulting the following university.
Talking with Returned Students:
If you really want to know that what kind of difficulties you are going to face in abroad study than you can contact to any returned students. You can consult with them but one thing keep in your mind that every students haven't same experience of abroad studies. You can ask them just general details, like how was their experience to go and study abroad. You can contact more than one returned student and gather more information in details. You can also consult with them that who much it cost to go abroad and how to manage their time there. They will tell you in detail which can't be described in any book.
General:
Before applying for a course in foreign country you have to know about the general information about that degree program, university or that country. First of all you have to know about the tuition fee and other essential dues for the admission, than you should learn about your room or location. You also have to know that either university provides transportation to students or not. Most of the universities also provide insurance to its students.  If any university not providing these things than you have to arranged it first before moving to those countries for studies.
Financial Aids:
You can also get financial aids for studying abroad. If you want to get financial aids for study abroad, than you have to consult with your study abroad office consultant. The federal government provides financial aids to some of the students to study abroad. There are also numbers of organizations who provide loans to those students who want to study abroad. For more information about financial aid you can contact to your study abroad office of your college.