There are different levels of tuition and living cost in Australia for international students. If you are planning out to study in Australia then you should make sure one thing that you are well aware from the expenditures and the tuition fees as well. It is obvious from the fact that if you are studying in abroad then you have to pay up the fees before you enter into the university. You can make the choice of getting connected with the website so that you can keep yourself up to date with the details such as their tuition fees. Every year there are thousands of International Students move to the Australia to complete their further education but at the same time it is really important for then to know before going to Australia that what is the tuition fee and the living cost so that is why in this article we will answer your all of your questions regarding this so have a look down.
Tuition Fees And Living Cost In Australia For International Students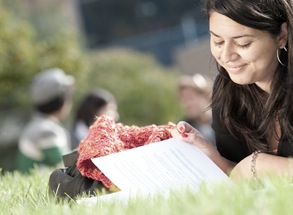 List of Courses Rates in Australia:
School cost around $7,800 to $30,000
English language studies  has the cost of around $300 per week depending on course length
Vocational Education and Training (Certificates I to IV, Diploma and Advanced Diploma) has the cost of maximum $4,000 to $22,000
Undergraduate Bachelor Degree cost around $15,000 to $33,000*
Postgraduate Masters Degree has the cost of $20,000 to $37,000*
Doctoral Degree has the cost of $14,000 to $37,000*
It has been noticed that in the year 2014 Government of Australia has come up with certain changes inside the university fees. These changes will going to be applied on the fees in support of domestic students and are not meant for the international students. Well according to these changes all the cost limites resting on the top of the domestic student fees will going to reduce down.There are some changes inside the category of repayment thresholds and interest rates in support of the Higher Education Loan Program (HELP).
Costs of Accommodation in Australia:
Hostels and Guesthouses as $80 to $135 per week
Shared Rental as $70 to $250 per week
On campus as $80 to $250 per week
Homestay as $110 to $270 per week
Rental as $100 to $400 per week
Boarding schools as $10,000 to $20,000 a year
Other Living Expenses In Australia:
Groceries and Eating Out – $80 to $200 per week
Gas, Electricity – $60 to $100 per week
Phone and Internet – $20 to $50 per week
Public Transport – $10 to $50 per week
Car (after purchase) – $150 to $250 per week
Entertainment – $50 to $100 per week
Well this was the complete list of tuition fees and living cost in Australia at the time of study! We are sure that this list would have helped you a lot in getting best details.