It is to inform you that Punjab College Pre 1st Year Classes 2021 Admission Registration is open now. Students who are free from their matriculation examination are warmly invited to submit their admission forms. There are no admission criteria, eligibility is required for taking admission in Pre first classes in Punjab College. Well, students, the purpose of these pre classes is to make students familiar with all the subjects (FA, FSc, ICS, ICom). Generally, when the students have done their matriculation exams, they start taking suggestions that what field would be perfect and whether he has to choose FA, ICom, ICS, or FSc (Pre Medical or Pre Engineering). In this way, most of the time a student neglects his natural skills and chose that subject in which he/ she does not suitable with and the results are against the end. So for such students, this is a golden opportunity to determine which subject would be perfect for them to study at the intermediate level. So get ready to reach a perfect decision before the intermediate admission gets opened. Have a look down for further details.
Punjab College Pre 1st Year Classes 2021 Admission
Punjab Group of Colleges is offering Pre 1st Year Classes 2021 and those students who are interested now can check the admission procedure and other information. As well as you can do the registration and start the new journey with them.
Punjab College Admission Last Date 2021
People are searching the Punjab College Admission Last Date 2021 because many of the students are going to the registration today but they do not know the last date of the registration. So for the information of the student's college management will announce the last date as soon.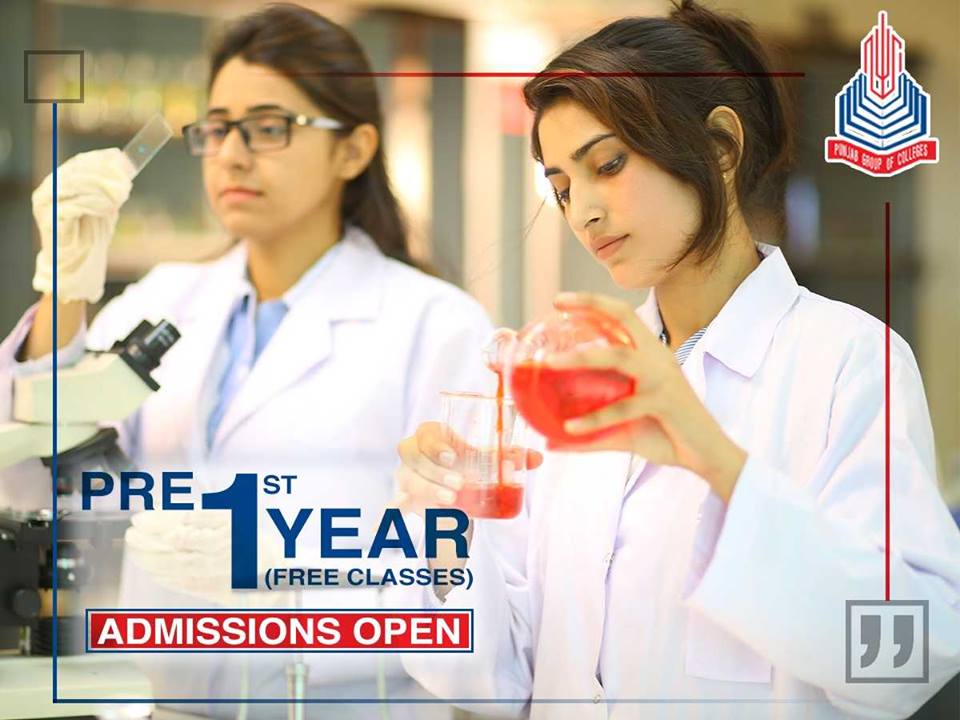 Programs Offered in 2021 Admissions
The following programs are offered by PGC for Pre-1st year admissions.
FA (Intermediate in Arts)
FSc (Intermediate in Science)
ICS (Intermediate in Computer Sciences)
ICom (Intermediate in Commerce Business)
Punjab College Pre 1st Year Classes 2021 Registration
Those students who have completed their matriculation or completed studies in the last session can apply online for it. Click on the above option and then you have to fill the complete form there. After this, you will be able to register yourself and will start the online pre-1st-year classes.
Punjab College Admission Fee 2021
Punjab college admission fee 2021 is now available on the official page and before apply you can check the complete fee schedule. On the other hand, they change the fee criteria every year so one time must review the time of the registration.
So, this is the best chance to get admission to the pre classes. If you see the scope of the field and go against your mental approach, the results will be totally against you and your career will be unbalanced instead of your favor. So from each point of view, these Classes are beneficial for you and the extra charming thing is that it is free. So never wait for the last date and just submit the admission form for Punjab College Pre 1st Year Classes 2021 Admission. Or in case of any further query or inquiry just ask through the comment section below. Hopefully, you are confident about the post.