LLB is bachelor degree program in Law. Bachelor of Law or LLB is the basis step to enter into legal education. All candidates who want to pursue LLB must check LLB In Pakistan Scope, Subject, Jobs, Career Admission Requirement through this page. A person, who wants to become a Lawyer in Pakistan, must have to pursue LLB degree before stepping into this field. Lawyer is a legal professional deal in the business of Law. He also advices, analyze and interpret the law properly. Lawyers also advise people to draw legal documents, like contract, wills and also negotiation of legal matters in court. All of us know that Law is one of the basic requirements for the establishment of and sustainability of any society or group. It is system of rules, which are imposed by some of institutions. There are three main types or branches of government which creates and interpret law, which are judiciary, democratic legislature and accountable executive. In this article, students will be able to check LLB In Pakistan. Also check the list of Law Colleges in Pakistan.
LLB In Pakistan Scope, Subject, Jobs, Career Admission Requirement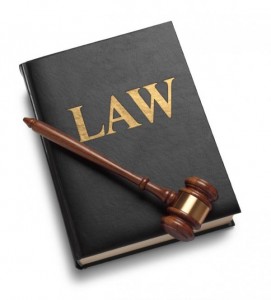 LLB in Pakistan Subjects/Content Of LLB
Legal Methods.
Contracts.
Jurisprudence.
Code of Civil Procedure.
Litigation Advocacy.
Political Science.
LLB in Pakistan Admission Requirements:
A student can pursue three-year law course after graduation in any discipline. Students are also allowed to pursue five-year course after twelfth standard examinations, leading to a BA LLB (Hons). Universities offer the part time three-year course LLB  for graduates.Admission will be granted on the basis of marks scored at the graduation examinations. However, some universities conduct entrance tests too. In most of the universities, selection is on the basis of an entry test. The entry test or pre admission examination is objective type in nature. This test comprises upon Reasoning, General Awareness, Numerical Aptitude, Legal Aptitude and Preliminary Political Science.
LLB In Pakistan Scope:
The Legal profession in Pakistan is a lucrative profession. Lawyers are every where, in every field. Some times we came across situations where legal advice is required. In such kind of situation we need the expertise of a legal expert. Lawyers can find employment in various courts of law, in government service both Central and State government and others. A person after LLB can find jobs like
LLB In Pakistan Job Types
Teachers.
Legal advisor's.
Advocates.
Solicitors.
Trustees.
Law reporters.
Company secretary.
Magistrate.
District and sessions judge.
Munsifs (sub-magistrate).
Public prosecutor.
Solicitors.
Attorney general.
Advocate general.
Notary.
Oath commissioner.
LLB in Pakistan Employment Areas
Judiciary.
Sales tax and excise departments.
News channels.
Newspapers.
Business houses.
Banks.
Constancies.
Educational institutes.
Private practice.
You can get the Most Polpular Law Colleges and Institutes Of Legal Education For Doing LLB(Bachelor Of Laws) In Below Given Link
College/Institutes/Schools Currently Offered Law Education