Short Professional Courses / Trainings in Karachi are available here so that if you want to join any field and want to be professional in some specific field. So if you are also among such individuals then you are right page to get all the list of professional short courses in Karachi along with its duration and training institutes. If you have a wish to join any short professional course then you have to read this article and see the short courses so that you can choose any course that is suitable with you mind and ability. These short courses allows you to join any field or organization as an initial stage so that you can earn some money and then with the passage of time you're working experience will make your professional and expert in that field. So, if you have an ability to use your mind perfectly then you can get benefited through these short courses, One thing remains behind is your training process and the way in which you are trained for that field. And only the well experienced and highly trained teacher can only depart his abilities in his students. Have a look down to see the courses you can do as a Short Professional Courses / Trainings in Karachi.
Short Professional Courses / Trainings In Karachi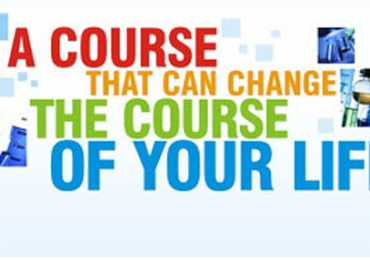 Short Professional Courses in Karachi
The following short professional courses you can choose and you are advised to choose that course which can match and compatible with your mind.
Computerized Accounting (Peachtree)
Office Managements (World, Excel, PowerPoint, Access)
AutoCAD 2D, 3D
NET MVC
A1 Spouse Visa Test
Travel Agency and amp (Training in Air Line Karachi)
PHP, SEO, Android Development Training
Career Counseling
Corporate Training Courses
Wilcom(Punching)
Web Development
ToFD
Iphone Development
Mobile Repairing Courses
Computer Hardware and Software Courses
CCTV Short Courses
iLearnExperts Announce One Day Outdoor Photography
Graphics Designing
Language Courses (English, German, French, Dutch etc)
Java Programming Online
So, these are all the Short Professional Courses / Trainings in Karachi, now the thing remaining is the Institutes that are offering all these professional Short courses. Well there are many training institutes in Karachi for these type of professional short courses which are based on 1, 2, 3, 6 and 12 months of duration.