Looking for Best Colleges in Rawalpindi for both Boys and Girls then on this page we will provide you complete list of all the best colleges so you can take admission in that colleges and can secure your future. Rawalpindi city is situated near Islamabad the capital of Pakistan and is famous for its quality education. Education play a vital role in the progress of any nation and this is well known by the people living in Rawalpindi that is why the literacy rate of the Rawalpindi is about 70%. There are many colleges and other educational institutes in this city that are providing quality education as this is the only way if you want a betterment in your society and the people. There are a wide range of Government colleges in this city for both gender boys and girls so how can private institutions can be stepped back from this city. In the best colleges of Rawalpindi the ration of the Government and private colleges are almost the same as in private sector National College and Sir Syed College whereas in Public Sector Army medical College and Gordon Colleges are on the top. Well here is a complete list of all the best colleges in both Government and Private sector so have a look.
Best Colleges in Rawalpindi For Boys and Girls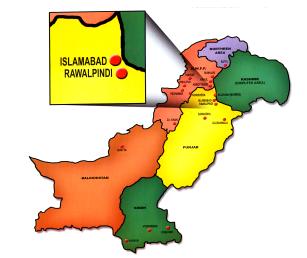 Sir Syed Science College Rawalpindi
National College for Boys Rawalpindi
Askari Colleges Rawalpindi
Army Medical College Rawalpindi
Bilquis College of Education for Women PAF Chaklala Rawalpindi
City College of Commerce Rawalpindi
Fauji Foundation College for Girls Rawalpindi
Federal Government College Islamabad
Govt College for Women Peshawar Road Rawalpindi
Govt Degree College for Women Dhoke Kala Khan Rawalpindi
Govt Post Graduate College Asghar Mall Rawalpindi
Govt Post Graduate Gordon College Rawalpindi
Govt. Gordon College Rawalpindi
Islamic International Medical College Rawalpindi
Muslim Law College Rawalpindi
PACE College Rawalpindi
Govt. Degree College for Women, Hassanabdal, Distt. Rawalpindi
Jinnah College of Commerce, 38-B, Officers Colony, Opp. POF Hotel, Wah Cantt. Disst. Rawalpindi
Fatima Jinnah Degree College for Women, H.No. CB-125, Lalazar, The Mall, Wah CanttZahoor-ul-Islam Girls Degree College, Gujar Khan, Distt Rawalpindi
Islamabad College of Management & Commerce, 273-A-I, Abid Majeed Road, Rawalpindi
Scholars Cantt College of Commerce, 36-A, Atta-ul-Haq Road, Rawalpindi
Civil College of Commerce, 783-F, Satellite Town, Rawalpindi.F.G. Quaid-e-Azam College, Chaklala-III, Rawalpindi
Zarghoona College for Women, Wah Cantt
Sir Syed Academy of Special Education, Muhammad Hussain Road, Rawalpindi Cantt
H.I.T. Degree College, Taxila Cantt.
The annual passing ratio of these above given colleges are best from all other colleges of Rawalpindi that is why these are consider to be the best colleges of Rawalpindi for boys and girls. Providing quality education is the first preference of these colleges but if you still have any query about this topic then you can ask us.