Here we are going to highlight all about the fashion designing institutes in Pakistan. If anyone of the students whether they are male or female, if are interested in How to Become a Fashion Designer in Pakistan then it is vital that they must get enough knowledge about fashion designing. There are numerous institutes in Pakistan that have been contributing a lot in offering the finest and superior universal education on fashion designing. Each institution has kept its own eligibility, courses, and length of programs under a specific time period. Let's have a look at some of the main imperative details about the programs, admission criteria, and names of some fashion designing educational centers in Pakistan.
Fashion Designing Institutes In Pakistan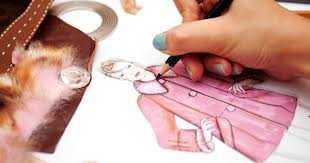 CATEGORIES OF FASHION DESIGNING PROGRAMS:
In the field of fashion designing, normally the institutions offer bachelor courses and programs that get covered with the addition of Bachelor of Arts in Textile Design (BA), Bachelor of Design (BDs), and BSC in Textile Design. Most of the centers even serve the students with a BA in fashion designing but they just help the students to get closer to the beginning concepts of fashion. In addition, the bachelor course serves the students to enter the world of fashion and learn all forms of fashion designing and methods.
TIME PERIOD OF FASHION DESIGN PROGRAMS:
The duration of the Bachelor's course is normally filled with eight semesters that cover the whole program for a maximum of three or four years. But the time scale of the programs mostly depends upon the educational centers. Some of the schools even offer two semesters while many of them even include summer courses as well. The master program for fashion designing is of two years that also accompany the projects and workshops for a few months as well.
ADMISSION ELIGIBILITY:
For getting admission to bachelor's for fashion designing course the students have to pass their Inter with 60% marks. In addition, a written test and interview will also be undertaken by the educational centers for shortlisting the intellectual candidates. For getting admission to Master for fashion designing the students have to pass their bachelor with passing CGPA.
FASHION DESIGNING CENTERS IN LAHORE:
Pakistan Fashion Designing Council is one of the most reputed and distinguished centers in Pakistan that are contributing a lot in helping the students to learn fashion techniques.  Following are some of the names of few most well known and famous fashion designing institutions in Pakistan:
Hajvery University Fashion Institute of Technology
Beacon House National University
Dandy School of Fashion
Pakistan Institute of Fashion Design
Lahore School of Fashion Design
Step Institute of Arts, Design & Management
British Education and Training System
Minhaj University Lahore
University of South Asia
FASHION DESIGNING SCHOOLS IN KARACHI:
In the below list we will be highlighting the name of some of the renowned fashion designing schools in Karachi:
Karachi School of Arts
Textile Institute of Pakistan
Asian Institute of Fashion Design
Karachi School of Textile and Fashion Design
Indus University
HMCA
ILMA University
Pakistan Bedwear Designing and Training Institute
National Institute of Skilled Training
Fashion Designing Institute In Pakistan:
National Textile University Faisalabad
Government College of Technology Faisalabad
National Textile College and Management Institute
NTI National Textile Institute Islamabad
National Institute of Cultural Studies Islamabad
Rawalpindi Institute of Art and Design
National College of Arts Rawalpindi
SADA School of Arts Design and Architecture
The Millennium University college
Fashion Designing Institutes
There are many other institutes in Pakistan working to promote fashion designing in Pakistan. Some of these are governmental institutes and some are private institutes. So, if you want to join the fashion industry, then it is a very good step to join any of the institutes given in the post. You can check info from these institutes on ilm.com.pk. We are trying our best to provide you that news which really matters. So, stay connected with us for more important news.