History of Karachi Grammar School is discussed in detail here along with Campuses Address, Fee Structure, Contact Number and all other information which you may want to know before sending your child to the Karachi Grammar School. More than 3000 students are there in this School ranging from age three to nineteen years. This is an English Medium School of Karachi, Sindh which were established in year 1847. The history of the Karachi Grammar School is that it is the oldest private school of whole Pakistan and second oldest private school in the whole South Asia. From last nineteen years this grammar school is increasing as now there are 3 campuses of the school is established and more students space and teachers are also there with the addition of campuses in this school. Karachi Grammar School is well known for its performance every year in the annual examination because of the quality of education delivered there from the highly professional and qualified faculty members.
History of Karachi Grammar School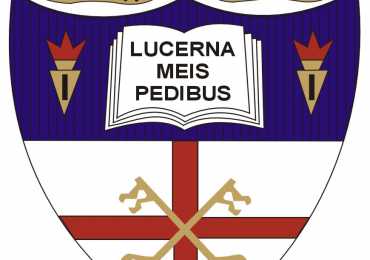 Anglo-Indian School were established in 1847 by Reverend Henry Brereton who was the First Chaplain of Karachi. In the early stages of this school Chaplain provide accommodation to the students in his own house as the first basic class was not in so good strength of students that could not fit in the chaplain Accommodation. In the next 7 year after establishing this school rumors arise that breton is not a good master so Commissioner Bartle Fere Summoned on 27th July, 1854 called a meeting to establish a educational institute that will provide education to all the section and after that meeting funds are raises and on 1st November, 1854 a recognized school is opened named as The Kurrachee European and Indo-European School. After that in 1874 Reverend G B Streeton and Hon. Secretary of the School suggest that school needs to be expand so with the expansion a new building were open in 27th February, 1875 by Sir william Merewether who was Commissioner-in-Sind at that time. In year 1879 this school is renamed as Karachi Grammar School and then gradually the number of students increases every year because of the focus on school on providing quality education.
Karachi Grammar School Fee Structure:
Karachi Grammar School is decided into three section that are Kindergarten & Junior(Nursery to Class VI), Middle(Class VII to IX) and College(Class X to A-level) and the fee structure for the each section is different from other. As this is one of the best English Grammar School in Pakistan so the complete fee structure is available in the prospectus of the school issued every year by the Management.
Karachi Grammar School Campuses Address & Contact Number:
College Section


Plot ST-19, Khayaban-e-Saadi, Clifton Block 5, Karachi-75600
Tel: (021) 3587 6414
Middle Section


94 Depot Lines, Saddar, Karachi-74400
Tel: (021) 3225 3732
Kindergarten and Junior Sections


Plot ST-20, Khayaban-e-Saadi, Clifton Block 5, Karachi-75600
Tel: (021) 3583 3582