Here you will get a list of all private pilot training institutes in Pakistan. All these institutes are approved by the Pakistan Civil Aviation Authority (PCAA) and give training for commercial pilot education. These basic educations will make you enable to transition to a commercial pilot position upon graduation. These institutes are situated in all major cities of Pakistan. You can travel to these cities to take admission. But only if you meet the eligibilities of PCCA restricted for being a commercial pilot. So if you're Intermediate, "A" level or equivalent qualification has completed and your height, weight and eyesight is enough for pilot then you must choose the best private pilot training institute in Pakistan and read its terms and conditions.
During pilot training course you will learn first of all the airline-style safety culture, then the team will instruct you the aeronautical decision making skills along with single pilot resource management concepts. After completion of private pilot training academy will take your test and if you successfully pass in test that academy will issue a certificate which is called "Private Pilot License (PPL).
After taking PPL pilots are preceded to next step that is called Commercial Pilot License (CPL). You have to complete 200 hours of flight in which 100 hours are must be as pilot in commend or PIC and 5 hours as PIC at night. After completion of training PCAA take a written test for PPL and CPL. One who pass this written and physical test will be able to apply in any air line as a commercial pilot. Now have a look down to get a list of private pilot training institutes in Pakistan.
Private Pilot Training Institutes In Pakistan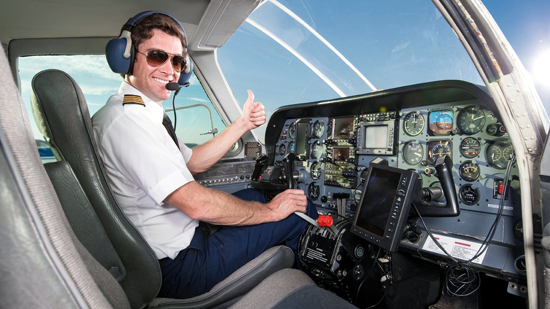 Pakistan Civil Aviation Authority (PCAA)
PIA Flight Academy (PFA)
Air Academy Pakistan (AAP)
Hybrid Aviation Flying School
Pilot Career Centre (PCC)
PAF Air Academy (PAC)
ASK Flying Academy (AFA)
FAST Academy
Flight and Simulator Training Academy
So this is the list of all the best and top private pilot training institutes in Pakistan, You can visit these institutes through their official's websites. There you will get complete guidance and contact info about academy.