Do you want to make your future brighter in the homeopathic medical studies then choose the Recognised Homoeopathic Medical Colleges in Pakistan? If yes, then this blog post would be coming across as much informative for you. If you would be looking around Pakistan then there are so many medical colleges as offering MBBS and BDS educational services. But there are few of the medical colleges that are engaged in delivering out with quality homoeopathic educational services for the students. To make your search task easy much here we will be enlisting down with the name of well known and reputable and Recognised Homoeopathic Medical Colleges in Pakistan. Choose the best medical college right now!
Recognised Homoeopathic Medical Colleges in Pakistan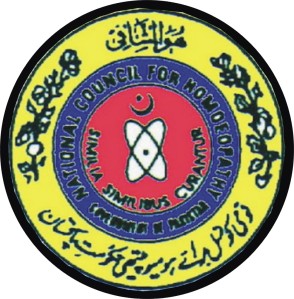 List of Well Known Recognised Homoeopathic Medical Colleges in Pakistan
H/Dr Abrar Ahmad Qurishi , Principal
Abbottabad Homeopathic Medical College,
Near National Bank, College Road, Mandian
(NWFP)
Tel No. 0992 / 380295
H/Dr. Mrs. Shafqat Altaf, Principal
Abbott Homoeopathic Medical College,
Post Office Ayub Medical College,
Abbottabad .(NWFP)
Tel No. 0992 / 380457
H/Dr Qazi Abdul Hai, Principal
Ahad Homoeopathic Medical College
Tipu Sultan Shaheed Colony,
Jamal Din Wali Road,
Sadiqabad (Distt.R.Yar khan) (Punjab)
Tel No. 0702 / 71456
H/Dr M. Ahmad Principal
Ahmad Homeopathic Medical College
Khothi No 22, Block No 18
Sarwar Shaeed Road
Jauharabad (khusab) Punjab
Tel No. 0454 / 720602
H/Dr S Munawar Hussain, Principal
Allama Iqbal Homoeopathic College
Hakim Khadim all road, Near Passport Office,
Inside Allama Iqbal Road,
Sialkot (Punjab)
Tel No 0432 / 586278, 580870
510227
H/Dr. Main M Siddique, Principal
Allied Homoeopathic Medical College,
27 Wali Sarak, Ghafoor Colony,
Ghafoor Chowk, St No 8
Okara (Punjab)
Tel No. 0442 / 512836 P.P
H/Dr. Nasir Mahmood Javed, Principal,
Al-Awan Homoeopathic Medical College
Muslim Town, Multan Road,
(PUNJAB).
Tel. No. 04942 / 421998
H/Dr. M. Akram Siddique, Principal,
Al-Falah Homoeopathic Medical College,
Housing Colony, Near Paniwali Tanik,
TOBA TEK SINGH. (PUNJAB).
No. 0462 / 4905
H/Dr. Amjad Naeem Chaudhry, Principal,
Al-Haseeb Homoeopathic Medical College,
31, Farooq Colony, Opp: Girls Inter College,
(PUNJAB)
Tel. No. 0451 / 722284
H /Dr. Muhammad Ramzan Akhtar, Principal,
Al-Khair Homoeopathic Medical College,
C.Complex Road, Near General Bus Stand
LAYYAH. (PUNJAB)
Tel. No. 0694 /3557, 410835
H/Dr. Sher Daraz Khan, Principal,
Al-Mumtaz Homoeopathic Medical College,
Near Railway Gate,
(N.W.F.P)
Tel. No. 0928 / 612342
H/Dr Muhammad Hussain Monis, Principal
Al-Munis Homoeopathic Medical College
1 – Bano Bazar,
Rahim Yar Khan, 64000 (PUNJAB)
Tel No.
H/Dr. Akthar Mehmood Ansari, Principal
Al Qamar Homoeopathic Medical
College, 130,131, Shamsa Abad, Eid Ghah Road
Multan (Punjab.)
No. 061 / 580008.
H/Dr. Ghulam Murtaza Rao, Principal,
Al-Shams Homoeopathic Medical College,
Chishtian, Park Colony.
Chishtian (Bahawalnagar) Punjab.
Tel No. 0695 / 2244.
H/Dr. Shahabuddin Umer, Principal,
Al-Umer Homeopathic Medical College, Eid Ghah Road,
Near Railway Masjid,
(Punjab).
Tel No. Office: 0631 / 72939
Res: 73939.
This was the complete set of information related with the different well known and Recognised Homoeopathic Medical Colleges in Pakistan in which you can take the best of the educational services. To learn about the homeopathic educational services, get admission to anyone of these renowned medical colleges right now.