Punjab University PU is going to announce B.Com Part 2, 1 Supplementary Examination Date Sheet 2017 so all those students who have appear in the annual examination of the B.Com whether it is part 1 or 2 and unfortunately got some supply in one or more than one subject now got another chance from the officials of the Punjab University to clear their supply in that subject and got passing marks. Their are some students who unfortunately got supply in a subject but other are among those who take their studies for granted as those are the students due to them the total passing percentage of the University low down as this year the passing percentage of the students are 47.5% that means almost half of the students got passed in all the subjects and other got some supply in one or more than one subject. Punjab University official will declare the Supplementary Exams date sheet for the year 2017 soon so as soon as the University will declare the date sheet this page will be updated to provide you the date sheet from this page. so there is no need to go anywhere else as for what you are looking for will be updated on this page so stay in touch and stay up to dated.
Punjab University BCom Part 2, 1 Supplementary Exams Date Sheet 2017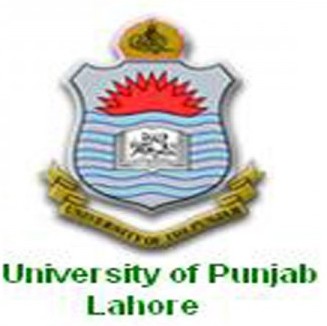 PU BCom Supply Exams Date Sheet will be uploaded here soon..
Punjab University is the biggest University of the Pakistan that were established before the independence to provide the quality education to the students of the Subcontinent. Well now the responsibility of the PU is to maintain and Conduct the Under Graduate, Graduate and post Graduate Degree programs Exams from the willing students so same is the case here that Punjab University arrange annual examination system for the students of the BCom and after the examination procedure all the management of the University is busy in making and providing the quality result to the students so that students do not have to face problems in future after the result is announce. Then the day comes for what students of Bcom is waiting too long that is the day of announcement of result. On that day some students got happy who are passed in all the subjects but some are unhappy due to they got supply in one or more than one subject.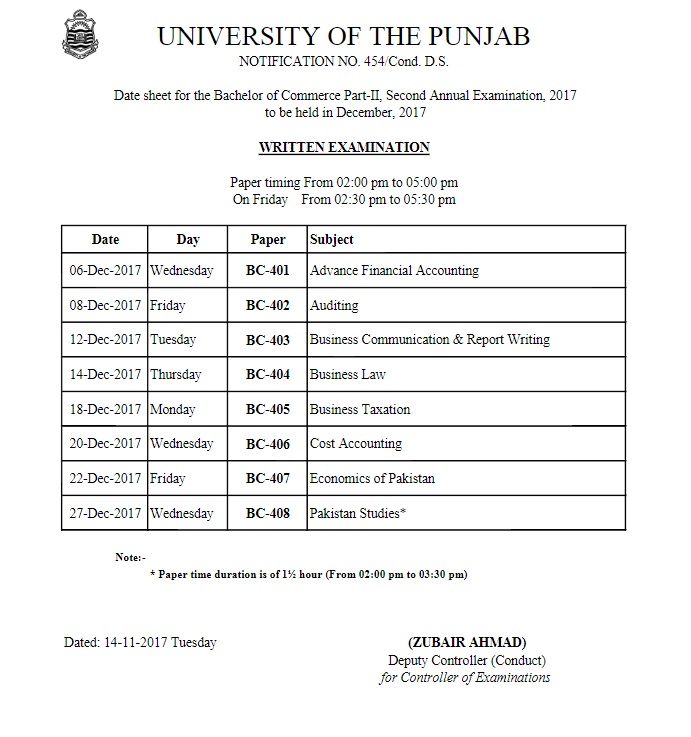 Name of Examination

Date of Commencement

1.

B.Com Part-I
2nd Annual Examination, 2017

05-.11.2017

2.

B.Com Part-II
2nd Annual Examination, 2017

06-.12.2017
Now it the kind of second chance for the students who got supply that they could right up the things by clearing their supply of that subject as Punjab University is going to arrange BCom Part 2, 1 Supplementary Exams and the forms submission schedule is started after this complete process BCom Part 2, 1 Supplementary Exams Date Sheet 2017 will be announced so that students can prepare them self according to that Date sheet so on this page you will be able to get PU BCom Supply Exams date Sheet so stay by keeping up to dated by keeping in touch with this page