Looking for Entry Test Result 2018 of Information Technology University ITU of Punjab then here on this page, you can get your online result without any kind of inquiry just come to this page enter your CNIC Number and get your result on your computer screen. The Information Technology University ITU of Punjab Entry Test Result 2018 will be announced soon. The entry test will be held in July 2018 and after 4 to 5 days students can get their result. ITU Punjab is located on the Ferozepur Road Lahore and its first University of its kind in the Arfa Karem Technology Park. This is the dream of the Chief Minister Punjab Mian Shahbaz Sharif to build an Information technology University in Lahore and now its been fulfilled. This year for new admission the entry test will be taken by an authority known as NTS.
This university is going to announce Information Technology Universty Entry test result. NTS is National Testing Service is a testing authority that conducts different recruitment, admission etc test in Pakistan so Information Technology University Punjab put their responsibility on the NTS. Under the strict supervision of the national testing Service Entry test is going to held in July for the admission of BS (CS), BS (EE), MS (CS). So all those students who want to get admission in the first technology institute of Pakistan have to get passed in the ITU entry test result 2018.
Information Technology University ITU of Punjab Entry Test Result 2018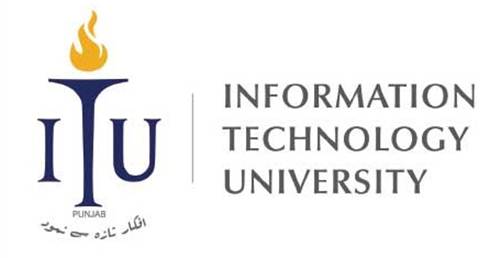 BS Admission Entry Test Result


MS Admission Entry Test Result
In the Information Technology University Punjab there are also scholarships given to the brilliant students. the scholarship will be of 100%, 75%, 50% for the first semester but it totally depends on some factors that are
Academic Background – 50%
ITU Admissions Test – 30%
Interview– 20%
and if the student wants to remain in the scholarship for the next semester too then he or she has to maintain its GPA to 3.3 for 100%, 3.0 for 75% and 2.8 for 50%.
Information Technology University ITU of Punjab Entry test result 2018 will be available here on this page as soon as possible as till now any official of the University or the National Testing Service is not yet declared any date for the announcement of the result But from the previous record of the NTS history it can be expected that the ITU Entry Test result will be announced in a week as the entry test is taken on the  July 2018 and now after 1 week students can get their result from this page. So in order to stay up to dated and get your official result within no time students have to stick with this page as this page will be updated on the very next second when the office of the ITU Punjab Declare the result so keep visiting this page frequently.