You can easily find the best detail information regarding NED Entry Test Date 2019 Admission Registration Schedule. So the students who have been waiting around to take admission in the undergraduate programs should get ready. NED University is identified to be one of the leading and well known public research universities. They are considered to be the best educational university centers in offering postgraduate education. This university has been settled with the divisions of the four faculties and nine affiliated research institutes.
List of Programs Offered In NED Entry Test 2019 Admission:
Following is the list of programs offering by the NED University.
BS – Economics & Finance
BS – Development Studies
BS – English Linguistics
ARCH – Architecture & Planning
BE – Electronics
BE – Electrical
BE – Telecommunication
BE – Computer & Information Systems
BE – Petroleum
BE – Civil
BE – Urban & Regional Planning
BE – Computer System
BE – Bio-Medical
BE – Chemical
BE – Metallurgy & Materials
BE – Materials Engineering
BE – Polymer & Petrochemical
BE – Textile Engineering
BE – Automotive Engineering
BE – Mechanical
BE – Industrial & Manufacturing
BE – Construction Engineering & Management
BE – Software Engineering
BE – Food Engineering
BS – Industrial Chemistry
BS – Applied Physics
BS – Computational Finance
BS – Management Sciences
BS – Textile Science
NED Entry Test Date 2019 Admission Registration Schedule
Entry Test : 31st August 2019 10:00 at NED university Main Campus
 Eligibility Criteria for NED Entry Test 2019 Admission:         
          For taking admission in NED Entry Test date 2019 Admission, the candidates must fulfill the following eligibility criteria
The applicant should be holding up the first Division in or at least the score of 60% marks in intermediate educational studies.
The applicants who are having HSC in the categories of pre-medical, pre-engineering and arts or commerce can also apply as well.
Applicants having 55% marks in HSC can apply in all BS program except BS (CSIT).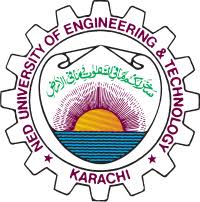 Who Is Not Eligible For NED Entry Test date 2019 Admission?
               Those applicants cannot apply for the admission that has been already rusticated or expelled from any university or College for their misconduct or use of unfair means in the examinations or any kind of the offense involving moral turpitude. You cannot apply if you are already on the rolls of this or any another university.
Fast University Lahore Entry Test Dates
How to Apply For NED Entry Test date 2019 Admission Registration?
Follow the below-listed instructions for NED Entry Test Date 2019 Admission Registration Schedule
Applicants can easily download the Admission Data Summary Sheet from the NED website as along with a Challan.
Plus you should not miss out attaching the bank challan as along with the downloaded Admission Data Summary Sheet with all your requisite documents. The incomplete application form will not be accepted.
You will not be getting the admission forms at the NED Campus.
Keep in mind that one copy of the downloaded Admission Data Summary Sheet duly filled in and also supported by the attested copies of educational testimonials have to be submitted directly to the Chairperson/ Director of Department/School/Institute/Centre by hand/courier.