Khyber Pakhtunkhwa KPK Colleges Online Admission 2018 HED Government, Commerce Colleges is announced. This Online Admission Process for all KPK Colleges is introduced by the Higher Education Department KPK from last year. In this process all the candidates who wanted to get admission in the Government and Commerce Colleges of KPK need to submit the admission form online. There is an official website of HED KPK and there you need to follow few rules. The complete Process and guidance is given below on this page. Now there is no need to visit college collect the prospectus and then after filling submit it back via going to college again. Now you just sit at your home visit the official website and after putting all information your application is submitted. Well remember one thing do fill the application form with the correct information as there is no option for all of you to edit the application again and again. Rest the compelte process of KPK Colleges Online Admission 2018 is goven below
KPK Colleges Online Admission 2018 HED Government, Commerce Colleges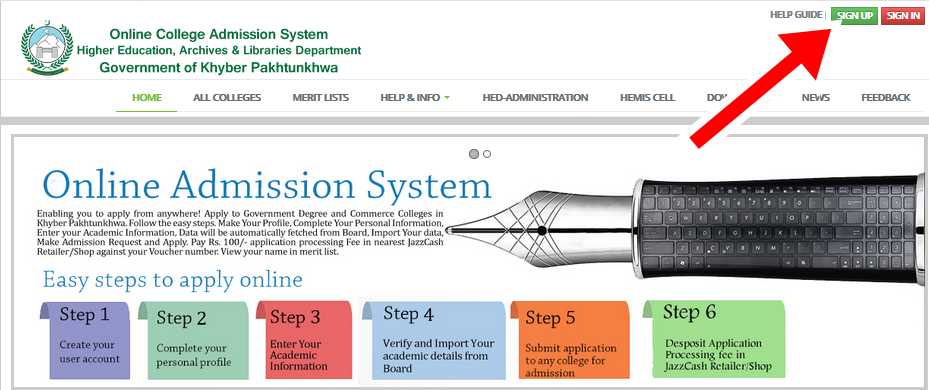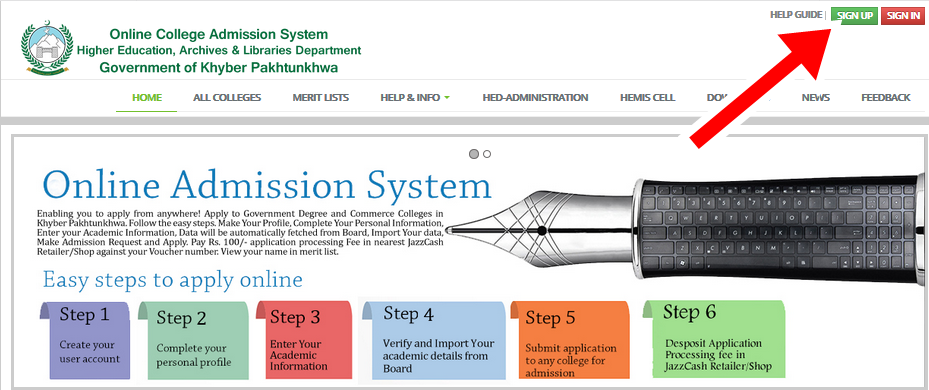 HED KPK Online Admission in Govt College 2018
First of All CLICK HERE to apply online for the KPK Colleges Online Admission 2018.
When page is fully loaded on the right top corner click on th Signup.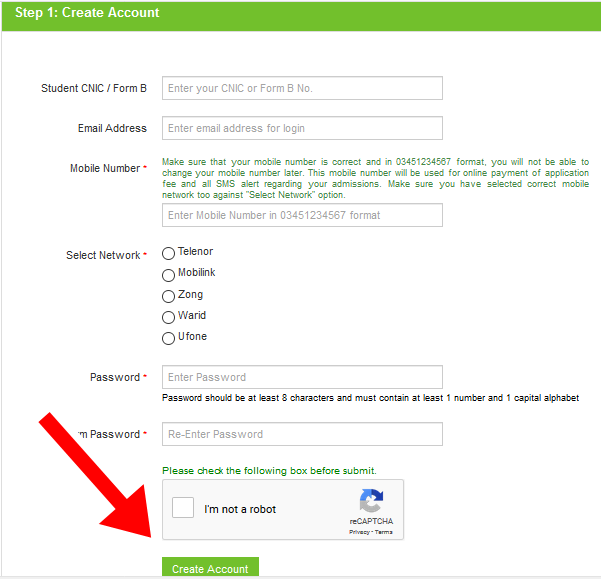 When You click on Sign up a new page for the registration will open in front of you there you need to enter your pesonal information and then click on Create Account.
There you need to your your Mobile Number too. Against one mobile number only one user could be register on the website

Once you are register there will be three options in front of you as shown in the picture.
first of all you need to click on the personal profile and complete the form with correct information
Then you need to click on the Academic Profile where you need to enter your academic Informaion and once you complete these two then you can apply for the Admission
For admission then you needd to click on New Admission Requst and fill the application which will then shown to you.
KPK Colleges Online Admission 2018 Fee:
Once the application is complete your status will gone for pending. To verify your pending status you need to submit the Fee with the Jazz Cash. In the end of application you will be given a fee voucher on which there are a number of 12 digits. You submit the fee to jazz cash of Rs.100 and then you status will be verified.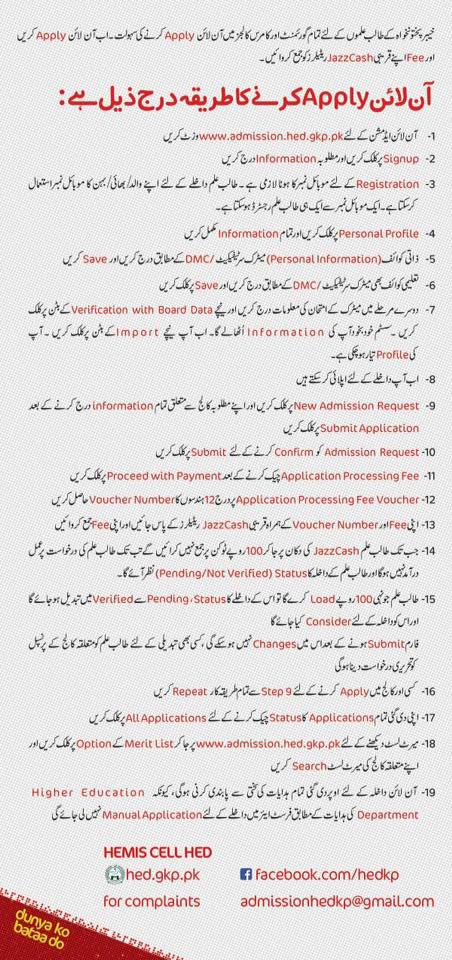 Now through this process all the KPK Colleges Online Admission 2018 HED Government, Commerce Colleges is received to the officials and then at the end the officials will announce the Complete Merit List for all the subjects. If your name is in the merit list then you will be able to get admission in the college you have applied for.