Are you looking for GRE test preparation books? In this piece of article we will be highlighting all the main and common GRE books that will help the candidates a lot in carrying out their excellent preparations. GRE stands for Graduate Record Exams. There are many students that apply for this examination every year but normally they are stuck with the test books. Currently, the world of education has advanced so much that now there are many books that are all related with the GRE test. These books can even be digging out from the internet world and even through the libraries and book stores as well. Following are the names of some of the most eminent and helpful books regarding GRE test preparation.
Best GRE Test Preparation Books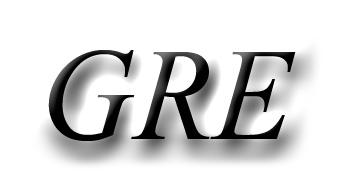 1.      NEW GRE 2011-2013: STRATEGIES AND REVIEW:
This book has been covered with the practice test along with 900 solved questions as well. All the provided questions have been related with all such queries that have also been seen out in the previous years GRE test as well. In addition, a DVD has also been installed along with this book that is much beneficial and helpful for the desirable students.
2.      CRACKING THE GRE, 2013:
This book has been written and even published by some of the famous and well known GRE publishers. They have enlisted two online topics and two book topics for the students. Moreover, they have even covered the books with the last year's questions as well that is filled with the detailed answers.
3.      BARRON NEW GRE 19TH EDITION:
This book has been evolved with all such valuable questions that are currently holding prominent place in the GRE test. Apart from it, this book has even listed out some major topics as well that are covering some of the main questions related with the GRE test. Some of the tips have also been wrapped out in this book for helping the students.
4.      THE OFFICIAL GUIDE FOR GRE GENERAL TEST:
This book has been written by Educational Testing Service. This book has been covered with some old and news questions and even offer the sample questions to eh students as well. These sample questions are unsolved so that the students can solve them and get closer with their capability heights.
So all the students out there if you are planning to get enriched with the GRE test then don't forget to take help from all such books.