The world is celebrating International Volunteers Day 2022 in Pakistan on 5th December 2022. This international volunteer day is to highlight the valuable services of volunteers, their contribution to social and economic development. In Islam, there is a strong ethic of volunteerism. Islam also greatly values the voluntary work done for fellow human beings and promises many rewards for such people. Pakistan has a strong tradition of volunteering, as evidenced by its large voluntary part in the October 2005 earthquake and the recent disaster of floods in 2010. Pakistan considers volunteerism to be one of the most important tools for addressing the problem of exclusion. It provides a vehicle for empowering the excluded population groups to gain access to opportunities. Pakistan believes volunteerism a valuable asset, which needs to be strategically factored into development, policies, and programs.
International Volunteers Day
Local voluntary involvement is always a valuable and indispensable contribution to the improvement of social indicators, promotion of economic development, and empowerment of people to take charge. It reinforces a sense of collective responsibility and brings about a tangible difference to the lives of many.
On the International Volunteers Day 2022 In Pakistan, the activities are:
Volunteers help poor people
Promotion activities are done for gender equality
Awareness created about empower women
Awareness about HIV/AIDS, Malaria, Dengue, and other major diseases in Pakistan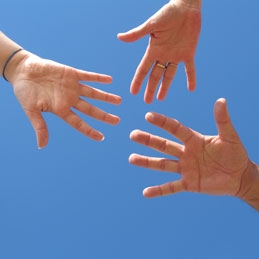 For this purpose, the Ministry of Social Welfare and Special Education has intended to celebrate this Day through the National Council of Social Welfare and its projects and centers located throughout the country. In Pakistan, a large number of volunteers have registered.
International Volunteers Day 2022 In Pakistan
According to the UN, Pakistan has become the fifth country that has a large number of volunteers. Volunteers also help the economy of the country too. Pakistan has a strong tradition of volunteerism and it has great values for the voluntary services for International Volunteers Day 2022 In Pakistan. Pakistan's effort as a volunteer can be assumed from the earthquake of 2005 and the floods of 2010.
On this page, you can know about the international volunteer day theme 2022, international volunteer week 2022, national volunteer day 2022, happy international volunteer day, and international volunteer day ideas.