Do you really want to be be a part of the Pakistan ISI then you must know about the How To Join ISI Pakistan After FSc as the Directorate for Inter-Services Intelligence is the premier intelligence service of Pakistan. It provides critical national security and also intelligence assessment to the Government of Pakistan. It is the largest of the three intelligence services of Pakistan. We have too Intelligence Bureau (IB) and also Military Intelligence (MI). This Inter-Services Intelligence stands in the list of the top intelligence agencies of the world. so the procedure to join ISI is not as tough as we consider but it requires a proper channel and a way to enter and here on this page we will guide all the candidates who wanted to join ISI Pakistan after FSC so If you want to be the part of Inter-Services Intelligence after FSC then here is this post that will let you know that how you can be the part of this reputable and prestigious institution:
How To Join ISI Pakistan After FSc
This is really a honor for a person when he or she is a part of the Pakistan ISI because in the top secret agencies of the world ISI Pakistan stands first or second since a long time. Down here on this page we will complete guide you about to Join ISI Pakistan so you have to read till the end. Still if you are confused or want little more help then you can comment your query in the end of this page so that our department will assist you and guide you properly.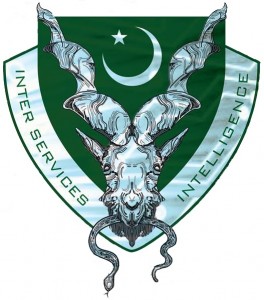 Join ISI Pakistan
All those candidates who wants to be a part of the Inter Services Intelligence ISI Pakistan can join this Agency as an Officer or Agent it depends on your mentality level that in which category do you fall. Well there are two Ways How To Join ISI Pakistan After FSc and that are
The Indirect Way (Join ISI as a Officer)
The Direct Way (Join ISI as a Civilian)
How To Join ISI Pakistan as a Officer
This is the indirect way to Join ISI Pakistan. In this way first of all those candidates who have cleared the FSc in pre Medical or FSc in Pre Engineering join the armed forces. These forces can be Pakistan Army, Pakistan Air Force or the Pakistan Navy. You can join armed forces in any of the category that are through officer, through short service Commission, through commissioned officer or through the Non Commissioned officer. After all the basic test to join armed forces you will be selected and then there you will be send to the Inter Service Intelligence School where you need to complete the course and you will be posted as the Field Intelligence Units (FIU) and if you performance is well enough to satisfied your senior then you will be permanently part of the ISI.
How To Join ISI As A Civilian
For all the civilians, it is through FPSC that you get to know that Inter-Services Intelligence has opened the vacancies in their departments. FPSC issue a notice in the newspapers and then the test is held that test the aptitude level, creativity of the candidate.Test consist of the MCQS and subjects are mostly of general knowledge, English and current affairs.
When the written test is passed by the candidate then he has to appear for the psychological test. This kind of test includes picture drawing test, sentence completion test and other.
All the candidates who passed this psychological test, they then appear in the final interview.
Normally, 3 chances are given to the candidates to be the part of this Inter-Services Intelligence. If you fail in the first attempt then you can too appear after getting done with the graduation. If you fail in the 2nd attempt then you can also appear for the 3rd time after completing your masters degree.
It is not only for the FSC students that Inter-Services Intelligence open the posts, graduating students as well as master students can also be the part of this Inter-Services Intelligence and they have to go through this same process like the way FSC students have to go through.
It is seen that Inter-Services Intelligence open and announce vacancies very little time. They have few vacancies but all those who get successful to become the part of this institution, they are the lucky ones. If you have done F.SC and you want to be the part of Inter-Services Intelligence then keep connected with us on this webpage to get to know How To Join ISI Pakistan After FSc. We will be updating you if Inter-Services Intelligence announce any post for their department. For right now, just start the preparation of improving your vocabulary and English and also aptitude questions. As soon as they will announce the vacancies, we will keep you updated.