It is no secret that education is the only key to progress and the Balochistan as the region has no exception. The success rate parameters over there in the education system of Balochistan are widely applied everywhere. For instance, the recent survey by the Azat foundation about Balochistan education revealed that quality of education is found there in traces. The Azat foundation survey has its own recognition as one of the transparent points of view of society. These are some points relate to Education System In Balochistan Essay. In 2016, the literacy rate survey explain about 33 percent were present in the province. The reason behind such a rate is the ghost schools in the province. It seems a loss for youth that was consistently ignored by the government. The teaching segment in the education system of Balochistan acts as another stakeholder to get the awesome lives of youngsters and youths. The meaningful way to present the educational highlights in the education system of Balochistan concentrates upon the development of education. The government's negligence makes you stunned by the recent changes in the education system.
Education System In Balochistan Essay
Turbat area is legging behind the developments in Balochistan. The area is not protected in terms of fundamental opportunities like basic needs. Those needs are walls, chairs, punctual teachers and toilets. Even drinking water electricity and absence of school course books make the weakest position of the education system of Balochistan.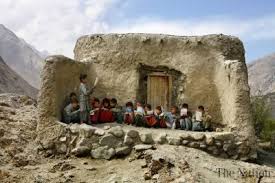 However, Balochistan seems to be lacking behind where education is concerned. Schools and colleges are not given the attention they deserve. Besides, there is a severe shortage of secondary school teachers and science lecturers. it is all about the Education System In Balochistan Essay.
Most of the laboratories in schools and colleges are without any lab equipment. So, naturally, most students avoid taking science as a subject. Moreover, schools and colleges are even without basic amenities such as safe drinking water and toilets, and facilities like libraries and gymnasiums which are a must.
Cheating has become rampant at almost all educational institutions.
A major reason for this is all invigilators, examiners, and teachers turn a blind eye to the issue, letting students carry on at will. So far, the government has not chalked out any plan to end this unfair business for good.
Examination and admission fees are one of the major problems, as after the announcement of every new budget academic fees go sky high. As a consequence, poor parents suffer the most because they are unable to afford such exorbitant fees.
Furthermore, there is less chance of scholarships for poor students, who usually happen to be more intelligent or hard-working. The total number of universities in Balochistan is just three while Punjab has 20. As a result, the literacy rate of Balochistan is only 34 percent which is extremely low.
Now the government needs to take some swift and judicious steps to solve the problem of Balochistan's education