Today we will write on Essay on Kashmir Problem And Its Solution in English, As we all know that Kashmir has been taken as one of the serious issues to talk about for the last so many years.  This has been taken to be one of the international levels of problems whose solution is still not known much. The person of Kashmir has started taking Kashmir solution to be a dream that can never be fulfilled in this life. But if you would be looking into the pages of Kashmir issue, then for sure you would be coming closer with so many of the solutions as well which probably the world has never thought about to come up! Let's share those Kashmir issue solutions with you!
Solution of Kashmir Problem :
As we all know that Kashmir is basically taken as the flashpoint between India and Pakistan for more than 60 years.  Presently, the Line of Control has been divided into two regions as where one part has been administered by India and one by Pakistan. India has been making the efforts as where it would formalize this status quo and hence make it acceptable to be the international boundary. But Kashmir has rejected this plan for sure.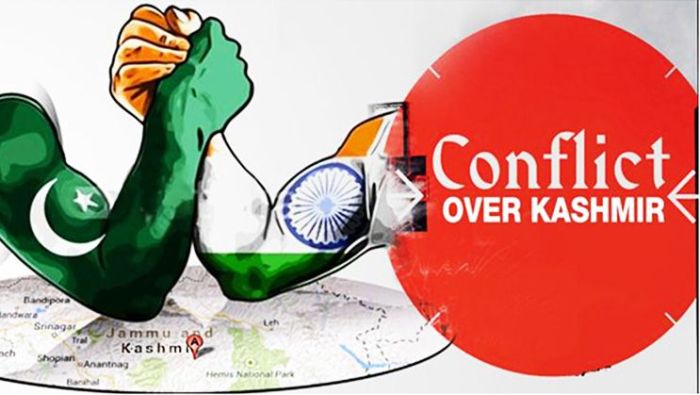 Kashmir has been in favor of joining Pakistan and Pakistan is also on the support of this decision as well. Pakistan has been all the time making the effort to bring about the solution to the Kashmir dispute results. In the state majority of the Muslim population, it would be voting maximum to become the part of Pakistan. The Hindus of Jammu and the Buddhists of Ladakh have never ever shown any kind of the desire to join Pakistan.
If Kashmir would be joining India, then this would definitely be bringing about the stability right into the region as being the Muslim inhabitants of Pakistani-administered Jammu and Kashmir adding to the Northern Areas.
Kashmir can often come up with the solution as for where Kashmir can act as the independent country as well. But both Pakistan and Indian are ready enough to give away the This would be bringing out the result of the plebiscite as a vote for the independence that would be opposed by both India and Pakistan.
Well, we don't think so that in the coming few years no particular solution will be coming over in the Kashmir issue and still Kashmir has to crush between Pakistan and India! What are your opinions about it?
Well this is all about the Essay on Kashmir Problem And Its Solution in English and if you need to add something to this topic then you can write us in the comment section given below on this page.